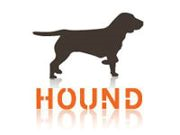 Hound has recently launched the Hound Premier program to address this problem and help people serious about their work get a leg up on their career.
Pasadena, CA (PRWEB) March 28, 2014
This year sees several jobs being created in the U.S. According to the March 26 article published on EmploymentSpectator, "New California Positions Lower Jobless Rate," California has recently added 58,800 new jobs. Ohio also boasts of the biggest rise in manufacturing, construction and goods producing industries. After conducting market research, Hound affirms that seven of the ten states with the fastest job growth this year will be in the West, with Arizona likely to post the second-highest 2014 job growth rate in the nation, trailing only North Dakota. Hound reflects this job growth. There are more than 1,660,200 employment opportunities on the site. Of these, 242,179 have been posted in the past seven days. Hound's services, which all job seekers can benefit from, and its exclusive program, Hound Premier, make it easy to reach out and find preferred jobs.
Being a job opening research company, Hound shows its member job seekers employment opportunities from every employer site out there in less than 30 seconds. Job seeking members can view every active opening that Hound sources directly from employers' "Now Hiring" pages for 72 hours for free. This offer has worked to the advantage of hundreds of thousands of job seekers, as they've found suitable jobs well within this duration. Also, it speaks volumes about Hound's primary mission, which is to make right job seeker-employer matches.
During the trial period of 72 hours, job seekers can use the Hound site like any other paid member does. They can set job alerts to receive only those jobs that they are interested in. To continue benefiting from Hound's services beyond 72 hours, job seekers need to subscribe to Hound's reasonably priced monthly or annual plans. A Hound membership gives job seekers direct access to a lucrative hidden job market as well.
In addition to being a great job opening research company, Hound also offers resume and cover letter preparation services that can make job seekers stand out in their fields and get noticed by employers, who are flooded with resumes. Hound services are tax deductible, so job seekers can claim expenses up to a limit of 2% of their adjusted gross income incurred on the preparation of resumes and cover letters as well as services utilized for finding a new job in their present occupation.
Finding a suitable employment opportunity is a grunt job, especially for professionals committed to achieving the highest level of fulfillment in their careers. They are often pressed for time and miss out on good employment opportunities. Hound has recently launched the Hound Premier program to address this problem and help people who are serious about their work get a leg up on their career. Hound Premier is a very comprehensive program that offers its members a range of personalized services, but it is limited to serving a select group of professionals on a first-come first-serve basis. To learn more visit https://www.hound.com/gjoffer_premier.php.
About Hound:
Hound.com is an innovative job site based in Pasadena, CA. It offers job posting for employers to 30+ top job sites and an easy resume search to help them find the perfect candidate for any position. In addition, with hundreds of thousands of job openings direct from employer websites, Hound.com offers more direct employer jobs for job seekers than any other job site. It is a part of the Employment Research Institute and owned by A. Harrison Barnes.