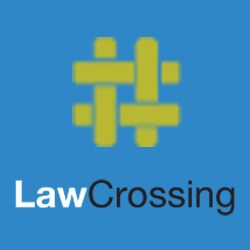 Students passing out from 14 first-class law schools find jobs quite easily.
Pasadena, CA (PRWEB) August 06, 2013
According to Lawcrossing.com, the legal jobs market is looking up again. Recent job searches on the site indicate that employers have posted over 45,000 legal jobs. The rise in advertised openings points to the improving job market for attorneys and legal professionals.
For quite some time now, the legal job market has been difficult, especially for recent law graduates. According to the article "Law Grads Face a Brutal Job Market" published on June 25, 2012 by The Wall Street Journal, the graduating class of 2011 had slightly over 50% odds of finding legal employment within nine months of graduating. A nationwide survey reported that only 55% of the students graduating in 2011 were able to find full-time jobs requiring a J.D. within nine months of graduation. On a national scale, from the students that graduated in 2011, only 8% were believed to have obtained full-time jobs.
According to a study carried out by LawCrossing.com, attorneys graduating from one of the top 14 law schools had significantly better chances at finding employment than their second or third-tier peers. Law firms have long prioritized credentials like law school rankings in deciding whether to hire. In contrast, the placement status of low ranked schools was at barely 50%. Recent graduates from lower-ranked law schools have been hard-pressed in an already over-saturated job market. With hundreds or even thousands of attorneys vying for a single position, employers give strong preference to candidates with top law school credentials, law review experience, and strong grades.
Against the backdrop of a tough job climate, finding employment becomes a combination of who you know and the tools you have at your disposal. Legal job site LawCrossing.com has been involved in researching and bringing together various avenues of legal jobs for countless jobs seekers across the U.S. Some attorneys have turned to legal recruiting services in the hopes that a recruiter can help their resume rise to the top of a law firm's candidate pool. In view of this, LawCrossing.com has published 2013 Most Influential Legal Recruiters list. Through several career enhancement sections on their site viz. Career Advice Articles, Career Advice section and Job Search Tips, LawCrossing.com seeks to make a difference in the lives of legal job seekers at a time when many discouraged attorneys have lost hope. To find out more, please visit: http://www.lawcrossing.com/
About LawCrossing
LawCrossing is a 300+ person job aggregation company - the largest company in the world dedicated solely to aggregating jobs from every source. They are dedicated to showing the jobseekers all the lawyer jobs listed everywhere on the web.