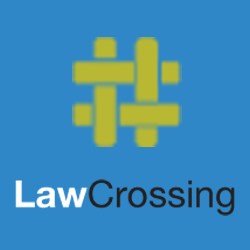 More than 41, 000 active openings in the legal sector need to be filled. - LawCrossing.com
Pasadena, CA (PRWEB) September 03, 2013
The legal market upended a few years back is slowly straightening up. Even as more news of discomfort among lawyers unable to get jobs makes the round, LawCrossing.com confirms that the situation is not all that bad. The lawyer profession is still among the top 35 most sought professions, as per the U.S. News 100 Best Jobs of 2013 report and attorneys can earn $55000+ as remuneration even in a tight economy. Now isn't that a win-win situation for any jobseeker?
Harrison Barnes, Chief Executive of LawCrossing.com, agrees with Law Firm Strategist Robert Denney on the fact that health care and sports law have become immensely hot practice areas, while litigation, bankruptcy, financial services, mergers and acquisitions as well as real estate are somewhat cooling down this quarter. Yet, this is only a result of cyclical swings in the economy, Barnes asserts. On the LawCrossing jobsite, numerous patent law jobs, government paralegal jobs, compliance officer jobs, summer associates jobs, legal staff jobs, litigation attorney jobs, litigation secretary jobs, legal writing jobs and more have spawned over the past 30 days. More than 41, 000 active openings in the legal sector need to be filled as per the latest job search on the website. This is good news at a time when stories of the laggard performance of the legal job market are still hovering about and disheartening a major part of the licensed lawyer population that has grown 1,268,011 in 2012 from 1,180386 in 2008 according to the 2013 ABA National Lawyer Population Survey.
If this was not all, LawCrossing.com reveals one more thing that contradicts practically every negative news related to employment attitudes in Big Law. Studying the American Lawyer's annual survey of mid-level associates, the legal jobsite notes that third-, fourth- and fifth-year associates at major law firms are happy that they still have jobs. This gives us a better understanding of who were actually laid off. The eventful layoffs were more a consequence of over-hiring legal staff rather than anything else. After the initial turmoil in the industry, Steven Harper, former Partner at Kirkland & Ellis and the author of The Lawyer Bubble: A Profession in Crisis, says that many young people have started adjusting themselves to a 'new normal,' in which they are happy to at least have a decent full-time job. Part-time and pro-bono work opportunities are also creating new avenues of work for lawyers wanting to make a difference while gaining valuable experience. Visit http://www.lawcrossing.com/browse-jobs/jobs.html to view up-to-the minute active legal openings in the job market.
About LawCrossing:
LawCrossing is an affiliate of Employment Research Institute, a powerful and comprehensive organization dedicated to help professionals, as well as first timers, finds jobs that will enhance their careers. LawCrossing consolidates every legal job opening it can find in one convenient location. LawCrossing has been on the Inc. 500 twice. The website also offers a three-day free trial to new members.