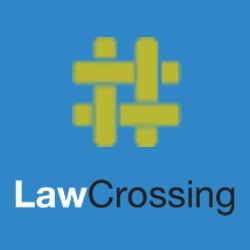 The 2,700 jump in legal jobs this August is a sign that the sector is opening up again.
- Harrison Barnes, Chief Executive Officer at LawCrossing
Pasadena, CA (PRWEB) September 10, 2013
Lawyers are once again humming onto a happy tune as legal jobs spiral upwards. As per the newest employment situation statistics reported by the Bureau of Labor Statistics (BLS) the total nonfarm payroll employment increased by 169,000 in August bringing the unemployment rate down to 7.3 percent. Of these 2,700 jobs were created in the legal sector. Jobs posted on LawCrossing.com mirror the recent BLS figures.
While sunny days are back again for the legal sector, experts believe that the increase in jobs is below pre-recession figures and there still remains much to worry. In 2007 May, the total number of legal jobs was 1,180,000. The latest figure is still behind by 50,000 jobs but progressive.
Harrison Barnes, Chief Executive Officer at LawCrossing, says that the revelation made by BLS is in line to his prediction that legal jobs will continue to grow steadily into 2014. He says, "The legal sector added an average of only 500 jobs through the past 12 months. The 2,700 jump in legal jobs this August is a sign that the sector is opening up again."
Industry experts claim that the robust business environment has given the needed impetus to the legal sector. Lawyer jobs are here to stay even in the ongoing face of artificial intelligence. Lawyers might have made it to the list developed by the U.S. News of 'five dream jobs that aren't so dreamy,' and gave enough reasons to Business Insider to narrate 'why it's so incredibly depressing to be a lawyer' in its 29 Aug report. But, Barnes says, "Dynamics in the legal sector are changing for the better."
A visit to http://www.lawcrossing.com/jobs/jobs.html will help change the perspective of many in regard to legal opportunities. As a legal jobs aggregator, LawCrossing brings together number of contract, part-time and full-time opportunities for lawyers, paralegals, legal staff, associates and attorneys with over three years of experience at one location. Instead of cringing away from turbulent cyclic job swings and searching for jobs elsewhere, it would be better to take a step in the right direction towards sought-after careers.
About LawCrossing:
LawCrossing is an affiliate of Employment Research Institute, a powerful and comprehensive organization dedicated to help professionals, as well as first timers, finds jobs that will enhance their careers. LawCrossing consolidates every legal job opening it can find in one convenient location. LawCrossing has been on the Inc. 500 twice. The website also offers a three-day free trial to new members.