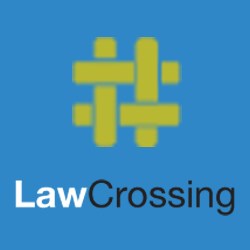 nothing seems amiss about the legal jobs market expanse at all; in fact it is believed to be a hunky-dory path for all aspiring legal employment & careers hunters.
Pasadena, CA (PRWEB) September 25, 2013
The slack in the legal jobs market may have been depressing until sometime ago, but now the scene seems to be changing tremendously. Going by a report recently published by Agile Law on its website, it clearly appears that there are surprises waiting for legal professionals and job seekers at large. According to the report, in August 2013, there has been an encouraging rise in the legal jobs market, reflecting a blissful side of the landscape.
The report indicates that there was a considerable growth of 2700 jobs in August, this year, which added to the aggregate count of 1,128,700, duly cited by the Bureau of Labor Statistics (BLS). In other words, the growth has metamorphosed the waning spectrum significantly.
Also, the statistics from the government encompasses secretaries, paralegals and associates categories, in addition to the workers that are on payroll. Further Agile Law, in their report stated that the increase in the jobs has been over 160,000 jobs in the US, which also includes the 23,000 jobs in the professional service sector, as cited by BLS.
It is believed that the inexorably increasing pace of employment, after a staggering slump in the spectrum, will empower organizations in efficiently handling and managing the heaps of casework, further amplifying room for more legal professionals.
The report also suggests that the buoyant scene will remain unperturbed; on the contrary, it may appear to be more exhilarating for legal employment seekers if they may witness more hiring and recruitments taking place by September, 2013, as it would be the 3rd month in succession, since the transformation that had begun in June 2013.
Furthermore, the growth in July 2013 was more than 1,120,000, rising from 1,124,700 in June, this year. The growth had leapfrogged dramatically, benefiting attorney job seekers, and this change can be pivotal in mutating the erstwhile discernment of law schools.
LawCrossing, with delight, supports this transformation, and further says that it's going to be a highly rewarding market for all legal jobs aspirants. Not limiting to that; they have posted over 53,000 legal jobs recently, with over 7,000 jobs in one week, on their website- LawCrossing.com.
In their view, recruiters will be of the opinion that newer horizons can be explored in the legal employment sphere. Perceptively, nothing seems amiss about the legal or attorney jobs market expanse at all; in fact it is believed to be a hunky-dory path for all aspiring legal career hunters.
About LawCrossing:
LawCrossing is an affiliate of Employment Research Institute, a powerful and comprehensive organization dedicated to help professionals, as well as first timers, finds jobs that will enhance their careers. LawCrossing consolidates every legal job opening it can find in one convenient location. LawCrossing has been on the Inc. 500 twice. The website also offers a three-day free trial to new members.