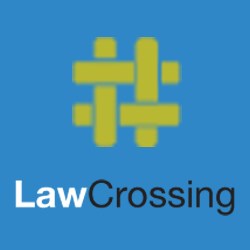 Many non-partnership-track attorney positions been created in the legal sector. - Harrison Barnes, CEO- LawCrossing
Pasadena, CA (PRWEB) October 28, 2013
As per the latest Employment Situation Summary of the Bureau of Labor Statistics (BLS), job opportunities in professional and business services expanded in September. A closer study revealed that the job market has once again favored lawyers. In the legal sector, the job growth is largely being attributed to the creation of many new non-traditional positions for lawyers. According to Harrison Barnes, Chief Executive Officer of LawCrossing, "The drop in September's unemployment rate in the legal sector, has been driven by employment growth in small and mid-sized law firms as well as big law firms." Latest job searches conducted on LawCrossing supports the job growth showing more than 38,900 legal opportunities in the U.S.
The recent rise in legal employment conforms to the predictions made by economists earlier this month in the absence of the BLS's employment report for September. Economists had predicted overall job gains, which meant gains in the legal sector too.
According to the article titled "Legal sector adds jobs for third month in a row," featuring on 23 Oct in the ABA Journal, September is the third month in a row that shows a favorable legal job market. Presently, the legal sector employs 1.13 million people, as per the article titled "Legal Sector Gained 1,100 Jobs in September" released by The AmLaw Daily on 22 October. Conclusively, the legal job market is looking favorable, and holds true to the BLS forecast that was made in regard to employment of lawyers in the Occupational Outlook Handbook, 2012-13 Edition.
The LawCrossing website reflects the uptick noted in legal jobs. It reports nearly 375 law student jobs, more than 9,200 legal staff jobs, over 530 summer associate jobs, 547 judicial clerkship jobs, about 200 partner jobs and 20,854 attorney jobs awaiting takers.
Barnes informs of many non-partnership-track attorney positions been created in the legal sector. Initially, Orrick, Herrington & Sutcliffe LLP and Kilpatrick Townsend & Stockton had created some of these positions. Orrik created career associate positions and Kilpatrick Townsend offered department attorney positions. Now, Greenberg Traurig LLP is known to follow suit creating two new types of positions - residencies and practice group attorney, according to Above the Law.
As per Barnes, "at present there are 6,600 additional people employed in the legal profession than at the same time last year." This is supported by the BLS. The organization further asserts that more people were employed in the legal sector in the first three quarters of 2013 than in 2009.
To view new openings in the legal sector, got straight from recruiter sites, visit: http://www.lawcrossing.com/browse-jobs/jobs.html
About LawCrossing:
LawCrossing is an affiliate of Employment Research Institute, a powerful and comprehensive organization dedicated to help professionals, as well as first timers, finds jobs that will enhance their careers. LawCrossing consolidates every legal job opening it can find in one convenient location. LawCrossing has been on the Inc. 500 twice. The website also offers a three-day free trial to new members.