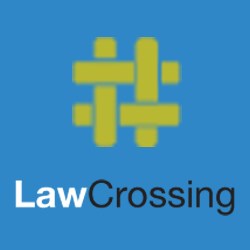 Making use of the services offered through the LawCrossing Premier program, lawyers can put their legal careers back on track.
Pasadena, CA (PRWEB) January 18, 2014
Surveying the market, LawCrossing finds that many lawyers continue to view the U.S. legal market as being in bad shape. But, the most in-demand higher paying job for the next few years will be that of lawyers, according to findings reported in the January 10 article,"The Good and the Bad News for the Future of America's Jobs," published on the Business Insider website. And that's not all.
According to the December 16 Occupation Outlook Quarterly released by the Bureau of Labor Statistics (BLS) that looks at the period from 2012 to 2022, the U.S. will be in significant need of people owning a master's, doctoral, or professional degree. This indicates that lawyer jobs will grow in the future. In addition it shows that their median earnings will remain higher in comparison to many other occupations, just like what it is now.
A most recent job search on the LawCrossing jobsite mirrors the findings recorded in the BLS report, confirming that there are more than 38,000 legal employment opportunities available at present in the country. Of these, over 23,000 are attorney jobs that are awaiting takers. In spite of this, several news stories suggest that there are too many attorneys for too few jobs. LawCrossing Premier program, the latest offering from LawCrossing, has been launched to address this situation. LawCrossing is well connected to the large legal fraternity. Through the LawCrossing Premier program, the legal job search engine connects the right talent with employment opportunities that are either unadvertised or often go unnoticed.
"Despite all good reasons to hold on to a legal career, a number of lawyers are finding alternatives they would be marketable for. This is because of two reasons. First, law firms, organizations and corporations don't know how to market their positions and vacancies often go unnoticed, and second law professionals don't know where to find suitable opportunities," says Harrison Barnes, Chief Executive Officer at LawCrossing. "Therefore LawCrossing took it upon itself to offer unmatched job search and placement services to lawyers and other legal professionals who wanted to achieve the highest level of fulfillment in their career and launched the LawCrossing Premier program. The program is already working to the benefit of members who are receiving job offers they were dreaming of," Barnes adds. While everyone can enroll in the program that offers access to a private database of employer jobs, only a limited number of people can participate in it. The LawCrossing Premier brain trust comprises exceptional researchers and experts in the legal field who help a select group of legal job seekers to take their career to the next level.This select group, comprised largely of lawyers can reach out to more fulfilling jobs and a higher pay than they currently have, within a short span of going through the closely-guided program.
Making use of these services offered through the LawCrossing Premier program, lawyers can put their legal careers back on track. Attorneys interested in being members of this program have to pay only $2,495 to take advantage of its benefits. Visit https://www.lawcrossing.com/lcactivation_premier.php to get additional details about the program.
About LawCrossing Premier:
This is a legal job search program exclusively designed to help jobseekers find a legal career within six months of their enrollment in the program. With a customized job search strategy and personalized approach to your profile, this comprehensive program offers in-depth tailored sessions and consultation with experts to help get your career on the right track. A pragmatic approach to legal careers helps legal job seekers navigate their way properly and it is definitely a notch above the services already offered by LawCrossing. Explore details about the premier program at the following link: https://www.lawcrossing.com/lcactivation_premier.php