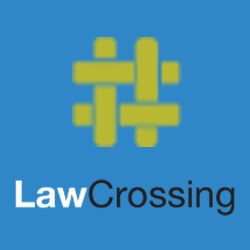 This is an extremely valuable service in the seemingly stagnant legal job market. Though I have noticed that there are plenty of jobs available for qualified job seekers, only if you know how to find them" - Harrison Barnes, CEO, LawCrossing.com
Pasadena, CA (PRWEB) February 03, 2014
The U.S News and World Report publishes the Lawyer Job overview ranking the 100 best jobs in the nation and this comes as a no surprise that in 2014, being a lawyer isn't even ranked in the top 50 of the U.S dream careers. Choosing to become a lawyer is now seen as a second-tier career choice. While these findings may seem discouraging for lawyers now looking for a job, the LawCrossing Concierge service comes to aid by providing the much-needed assistance to legal professionals. This novel service initiative from LawCrossing offers employment assistance to job seekers during these challenging times in the legal industry.
LawCrossing Concierge, created by Harrison Barnes, CEO of LawCrossing, is designed specifically for qualified legal professionals seeking work opportunities and those who need an extra help in finding the best suited job that meet their skills and career pursuits. Barnes and his highly trained team of professional recruiters personally review each resume, and provide each candidate detailed recommendation on how to go about finding jobs they are interested in and also apply for the same. This service not just saves energy, time, and money for candidates, but also presents a vast array of job opportunities that they wouldn't be able to find on their own.
"This is an extremely valuable service to have in the seemingly stagnant legal job market. Though I have noticed that there are plenty of jobs available for qualified job seekers, only if you know how to find them," states Harrison Barnes. Currently, there are 58,014 jobs advertised on LawCrossing.com, with 18,168 of them being newly listed.
Contrary to the above report, the Bureau of Labor Statistics projects job growth of 9.8 percent in the legal market between 2012 and 2022. Additional 74,800 jobs will need to be filled in 2014. John Farnan, board member of the National Lawyers Association recommends, "Try to get your foot in the door. If you get an offer, consider taking it—even if it is not your 'dream job'—and build up your experience. Develop your contacts both inside and outside the legal field."
Members of LawCrossing Concierge will have better access to those jobs that many are least aware of in the legal business and this will make them stay ahead of the competition. LawCrossing aggregates all the recent job posts and collates them at a one single place for easy search, research and application. The team of employees at LawCrossing includes researchers and analysts, who sift through 50,000 pages of available positions each day. The strength and unique difference of the Concierge service is that it seeks out for job openings in the legal industry instead of waiting for companies and law firms to advertise them.
Currently, this service is being offered to job seekers for only $299 a month, a fraction of what a service of this nature truly costs. Barnes wants as many people as possible to be able to take advantage of this novel offering from LawCrossing, and also get the word out. Because only extremely qualified job seekers will be able to use this service, there is a screening process before joining to avail of the membership benefits. To know more details about this service, visit: https://www.lawcrossing.com/lcthanks_offer1.php
About LawCrossing:
LawCrossing is an affiliate of Employment Research Institute, a powerful and comprehensive organization dedicated to help professionals, as well as first timers, finds jobs that will enhance their careers. LawCrossing consolidates every legal job opening it can find in one convenient location. LawCrossing has been on the Inc. 500 twice. The website also offers a three-day free trial to new members.