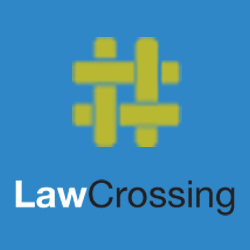 Through the LawCrossing Concierge service, attorneys can learn about new employment opportunities as soon as they open up rather than days or weeks later.
Pasadena, CA (PRWEB) March 04, 2014
Following the loss in legal jobs in December 2013, the legal job market is showing promise once again. Table B-1 of the Employment Situation Summary released by the Bureau of Labor Statistics in February provided a glimpse of the good news, says LawCrossing. And this trend is still going strong. The legal job posting site has had a number of law firms post new opportunities with them in the past 30 days. As a result, there are more than 38,000 legal jobs on the site awaiting takers. Of these, more than 19,400 openings are for attorneys. At a time when legal jobs are growing, Chief Executive Officer of LawCrossing Harrison Barnes, informs that it's the right time for attorneys looking for better employment opportunities to invest in the LawCrossing Concierge service.
Barnes says, "Many of the opportunities created are for experienced attorneys who really want to make it big in their career. However, most of them aren't even aware of all the openings out there that would interest them." It is here that the newest service from LawCrossing, LawCrossing Concierge, is playing a major role in assisting attorneys who are extremely serious about their career to reach out to more promising opportunities. Attorneys subscribing to this service can benefit considerably as they can learn about several unadvertised positions as well. These positions are oftentimes not listed on the top boards.
Attorneys greatly depend on top job boards, recruiter sites or their own networks to find more powerful and rewarding opportunities. However, these methods don't always provide the best results. "Since attorneys are very busy people, a job search conducted solely by them is often sporadic. A service like LawCrossing Concierge can help them broaden their search methodology and get to preferred jobs faster," claims Barnes.
LawCrossing Concierge, a service that costs only $299 a month, was carefully developed by Barnes to include the best job search models to achieve success faster. Through the LawCrossing Concierge service, attorneys can learn about new employment opportunities as soon as they open up, rather than days or weeks later. They can be the first to apply to jobs with more upward potential. This can be attributed to two facts. First, the specialists consistently review all of the jobs in the market for their clients. Second, the team is well connected to the most important people, recruiters and companies in the legal industry, which means they are aware of positions that will be listed in the near future in advance.
Since the LawCrossing Concierge matches their clients' interests with recruiter needs posted on LawCrossing as well as those that aren't publicized yet, job seekers have their applications featuring in the first barrage of submissions hiring authorities receive. They apply to more places as a specialized task force applies to jobs on their behalf even when they are busy elsewhere. Clients can also track their applications easily.
To know more about the LawCrossing Concierge program, visit: https://www.lawcrossing.com/lcthanks_offer1.php
About LawCrossing:
LawCrossing is an affiliate of Employment Research Institute, a powerful and comprehensive organization dedicated to help professionals, as well as first timers, finds jobs that will enhance their careers. LawCrossing consolidates every legal job opening it can find in one convenient location. LawCrossing has been on the Inc. 500 twice. The website also offers a three-day free trial to new members.