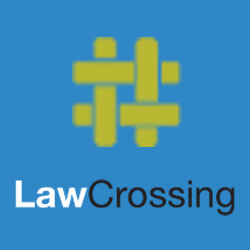 Every privileged member of the program gets personalized services through a career coach.
Pasadena, CA (PRWEB) March 12, 2014
The legal service sector lost 300 jobs in February as per Table B-1 of the Employment Situation Summary released by the Bureau of Labor Statistics, but LawCrossing's market research shows that this drop is not indicative of a broader downward trend. A job search on the legal job search engine shows that hiring is picking up once again this month. Currently there are more than 37,000 opportunities open to all legal job seekers on the LawCrossing site. Of these, about 19,000 are solely for attorneys. And if that is not enough, specialists of the LawCrossing Premier program say, "With law firms lifting their hold on hiring placed during the financial crisis, there are many more employment opportunities out there for attorneys. However, all aren't advertised."
Specialists associated with LawCrossing Premier are well connected to the greater legal community. Therefore they have up-to-the-minute information about vacancies created in law firms, corporations and government agencies even before they open up to job seekers. They can help LawCrossing Premier clients' with the right contact to reach out to career opportunities that best suit their qualifications. In addition, so that clients don't end up losing a good job in an increasingly competitive legal market, LawCrossing Premier educates them about the best strategies to market themselves and their skills to potential employers.
But, the LawCrossing Premier program is a limited program. This means that not everyone can benefit from its services. This limited program is specially designed to help only those attorneys who want to reach the highest level of fulfillment in their profession and take their careers to the next level. Being invited to be a member of this program or selected as a potential candidate to take advantage of this program is a privilege.
Every privileged member of the program gets personalized services through a career coach. These career coaches walk member attorneys step-by-step through a process that leads directly to an exciting new career. The mission of every career coach is to find clients the 'right' jobs in the shortest span.
Due to LawCrossing Premier's unique and tailor made positioning strategy, attorneys are getting calls from their dream employers even at a time when cautious hiring is being carried out. This is the LawCrossing Premier difference that attorneys serious about their careers could take advantage of. The program was developed after much thought and experimentation by Harrison Barnes, Legal Recruiter and Chief Executive Officer of Employment Research Institute.
It helps members to:

Define their goals
Identify companies and locations that need to be targeted
Prepare focused resumes and cover letters and mail these to targeted organizations
Create a strong online presence and unique brand value through the creation of a professional profile on online media like LinkedIn
Negotiate salary
To gain a better understanding of all the services offered through the LawCrossing Premier program that costs only $2495 for six months of one-on-one service, attorneys can visit: https://www.lawcrossing.com/lcactivation_premier.php
About LawCrossing Premier:
This is a legal job search program exclusively designed to help jobseekers find a legal career within six months of their enrollment in the program. With a customized job search strategy and personalized approach to your profile, this comprehensive program offers in-depth tailored sessions and consultation with experts to help get your career on the right track. A pragmatic approach to legal careers helps legal job seekers navigate their way properly and it is definitely a notch above the services already offered by LawCrossing. Explore details about the Premier program at the following link: https://www.lawcrossing.com/lcactivation_premier.php