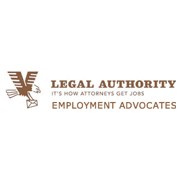 Optimizing a LinkedIn® profile enables a potential interviewee to be found easily in top search results." - Harrison Barnes, CEO, Legal Authority
Pasadena, CA (PRWEB) January 11, 2014
After a long duration of slack hiring, employers have stepped up their recruiting activities. The article titled, "Legal jobs on the docket for 2014" published on December 26 by Inside Counsel, clearly indicates that legal organizations, law firms and corporations will increasingly recruit lawyers through the year. In order to reach out to relevant talent matching job descriptions, employers are increasingly making use of professional social networking sites to find relevant professionals and speed up the recruiting process.
Legal Authority has introduced a new LinkedIn® optimization service for its members so that they can stay ahead of the game. This new service comes at absolutely no cost for Legal Authority members. With a boom in the new social recruiting trend, many employers in the legal industry are soon adopting this tool as the path forward to find the perfect hire. While Facebook, Twitter, XING, Google+, Viadeo, and BranchOut have created their niche as reputed social recruiting sites, LinkedIn® is the only site that has gathered maximum popularity as the world's largest professional networking site. Undoubtedly, legal recruiters concentrate most of their social recruiting efforts here.
The team at Legal Authority, the largest portal of legal employment opportunities in the world, has concentrated its efforts and synergies to get the best results for its members. The addition of this new service offering is a way by which the site aims to assist its members to reach out and break ground into the new technology driven legal market. While other legal recruiting companies are also offering this service priced exorbitantly at around $1,000, Barnes aims to help people in their job search by offering great services at reasonable pricing to all Legal Authority members.
According to Harrison Barnes, Chief Executive Officer of Legal Authority, "Now employers are 'googling' potential employees a lot more than before. 'Optimizing' a LinkedIn® profile enables a potential interviewee to be found easily in top search results and put the best foot forward even before a personal interview is conducted." While Legal Authority has been offering resume and cover letter services to all its members for years, it often pays out much more to its staff for revising these crucial documents, which amounts to more than the fees charged to its members. This new LinkedIn® optimization service is simply another step towards ensuring that the people's job search time is used in the best possible manner.
Engaging Legal Authority's LinkedIn® optimization services, job seekers can now prepare an impressive marketing narrative that will certainly get them more interviews. It will also help position themselves on a better stance and be more in control of the conversation in an interview, as employers try to gain as much knowledge about the applicant during the screening of the potential candidates online. An optimized LinkedIn® profile is nearly guaranteed to show up on the top search results of Google when an employer looks for your name. Job seekers can always look for tips to optimize their LinkedIn® profile from articles like "Optimize Your LinkedIn Profile for Exposure and Engagement: 11 Tips," featured on Social Media Today. However, this can turn out to be a cumbersome process if you plan to do it on your own, which may not necessarily deliver the desired results. Legal Authority recruits specialists to optimize the candidate profiles on LinkedIn® and helps them reach out and target the desired employers easily.
Barnes says, "Legal Authority has honestly been one of the most effective businesses I have been involved in and it's gotten so many people jobs, thousands and thousands of people in total. These people keep coming back because they know it works." The new LinkedIn® optimization service offered will definitely help job seekers reach out to the most remote employment opportunity in the industry and turn it to their advantage.
To know more about how Legal Authority helps its members find the best legal jobs visit: http://www.legalauthority.com/whatwedo.php
About Legal Authority:
Started way back in 2000, Legal Authority is an affiliate of the Employment Research Institute, a powerful and comprehensive organization dedicated to helping professionals, as well as first timers find jobs that will enhance their careers. Legal Authority assists attorneys and law students in securing employment in the legal field. Legal Authority also provides marketing services to its clients by utilizing a robust, sophisticated, and proprietary database of legal employers. With facilities both in the United States and abroad, Legal Authority operates 24 hours a day and seven days a week to provide up-to-date global information about the legal employment industry.