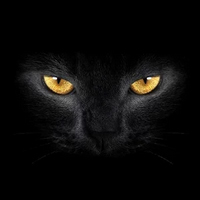 Washington, DC (PRWEB) September 04, 2014
"Sly Spy" was featured on NewsWatch as part of its monthly AppWatch, which takes a look at the latest and coolest apps on the iOS, Android, and Windows markets. Andrew Tropeano, a host of NewsWatch and a mobile technology expert, conducted the app review and shared with viewers how it discreetly takes and sends photos of unauthorized phone hackers.
Smartphones hold sensitive personal information. From mobile banking to contacts and conversations, that information is private. When someone tries to access it, phone owners should know who and why.
A new application called Sly Spy is available for Android phones and when someone tries to access a phone without authorization, the front camera snaps a picture of them discreetly and sends it to the phone owner via a phone call, text, or email. Each photo the app takes also gets saved to the apps memory. Sly Spy is a very simple but effective way to know who has tried to open a phone without the owners permission.
Sly Spy is available for Android devices for free. For users interested in unlocking all the options available on the app, they'll need to pay $2.99 via the Google Play Store. To download it today or to learn more, visit the Google Play Store and search "Sly Spy".
About NewsWatch
NewsWatch is a weekly 30-minute consumer oriented television show that airs on the History Channel, FYI Network, and ION Network. NewsWatch regularly features top technology products and services, mobile applications for iOS, Android, and Windows devices, unique and beautiful travel destinations around the world, health and medical tips, and entertainment interviews on the show. NewsWatch airs on the History Channel at 6:00 – 6:30 AM ET/PT and on the FYI Network from 7:00 – 7:30 AM ET.
NewsWatch is located in the greater Washington, DC area and has been on air for over 25 years. For more information or to watch the most recent episode, visit http://newswatchtv.com.