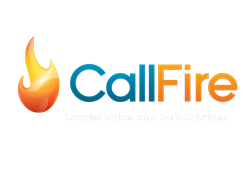 Washington, DC (PRWEB) April 20, 2014
"CallFire" was featured on NewsWatch as part of its popular segment, Biz Report, that takes a look at small, medium, and large businesses around the world that are making waves in their industry. NewsWatch host, Susan Bridges, conducted the report and shared with viewers how Callfire and UrbanSpoon used Callfire technologies to reach out to restaurants and inform Hurricane Sandy victims what was open and available to serve food.
Callfire is a Santa Monica-based tech company that enables businesses and other organizations to easily set up and send text messages or make phone calls to thousands of people all at once.
"Callfire can be used in a variety of ways. Political organizations use us to reach voters, universities and schools use us to do outreach to the student body, whether they have to do a notification, maybe a schedule change. Businesses use us for promotions, loyalty programs. Insurance companies like AllState use us to do outreach during emergency situations or contract renewal. And they even use us to do simple reminder calls out to their customer base," said Callfire CEO, Ronald Burr. "One of the more powerful ways Callfire has been used is in emergency notifications. With one click you can reach tens of thousands of people and notify them about an emergency like hurricane sandy."
In 2012, Hurricane Sandy hit the continental United States with tremendous force, becoming the second costliest hurricane in U.S. history. Sadly, many businesses in its path were shut down or even destroyed. Urbanspoon, a local restaurant guide and mobile app, used Callfire to reach out to restaurants and inform users what was open and available to serve food.
"UrbanSpoon was able to identify which restaurants were open and closed through the callfire platform and we were able to compile a list of restaurants for consumers to visit during the emergency," said Director of Communications at UrbanSpoon, Brandi Willard. "UrbanSpoon texted all the restaurants and they were expected to respond back with a simple yes or no 'we're open' and from there we were able to identify all the restaurants that were open in the area."
To learn more about Callfire or the work they've done around the globe, head to http://www.callfire.com.
About NewsWatch
NewsWatch is a weekly 30-minute consumer oriented television show that airs monthly on the History Channel and Bio Channel, and weekly on the ION Network. The show airs in over 200 markets nationwide as well as all of the top 20 broadcast markets in the country.
NewsWatch regularly features top technology products, mobile applications, unique and beautiful travel destinations, health tips, medical breakthroughs, and entertainment news on the show. A recent addition to NewsWatch, Biz Report is a weekly segment that takes a look at businesses around the globe that are making waves in their industry.
For more information or to catch other Biz Reports, visit http://newswatchtv.com/biz-report.html.