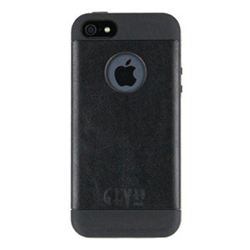 Washington, DC (PRWEB) July 29, 2014
"Gevey Box" was featured on NewsWatch as part of its monthly Tech Report, which takes a look at the latest consumer oriented technology products. Mallory Sofastaii, a host of NewsWatch and a tech expert, conducted the phone case and headphone reviews and shared with viewers how they're affordable but stylish phone accessories.
Gevey Box creates fashionable and affordable phone cases. They're made of high quality TPU with a leather back skin, so they're flexible but still high quality. The cases are available for the iPhone 4s, iPhone 5, iPhone 5s, iPhone 5c, as well as the Samsung Galaxy S3 and Samsung Galaxy S4, and the Note 2 and Note 3.
The iPhone 5s has nine different colors while the others have seven each. They're skinny, so they won't add size to the phone, and they're light, so they won't feel heavy in the pocket. The cases run for $19.99 and $24.99.
Gevey Box earphones are a great compliment to their cases and come at a very reasonable price. They have flat cables, so they won't get tangled, and come with a built in mic, all for only $24.99.
To learn more about Gevey Box, head to http://www.GeveyBox.com today.
About NewsWatch
NewsWatch is a weekly 30-minute consumer oriented television show that airs on the History Channel, FYI Network, and ION Network. NewsWatch regularly features top technology products and services, mobile applications for iOS, Android, and Windows devices, unique and beautiful travel destinations around the world, health and medical tips, and entertainment interviews on the show. NewsWatch airs on the History Channel at 6:00 – 6:30 AM ET/PT and on the FYI Network from 7:00 – 7:30 AM ET.
NewsWatch is located in the greater Washington, DC area and has been on air for over 25 years. For more information or to watch the most recent episode, visit http://newswatchtv.com.