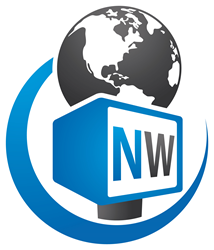 Washington, DC (PRWEB) July 31, 2014
"NewsWatch," a consumer oriented television show, discusses the latest iPhone 6 rumors, reviews multiple apps for iOS and Android devices, and shares the latest car technology for summer travel. The episode features show host Susan Bridges, co-host Andrew Tropeano, and special reports by Mallory Sofastaii.
One of the hottest and most anticipated products set to be released in 2014 is the iPhone 6 by Apple. There are rumors concerning the new apple phone, but none have been substantiated or proven. NewsWatch was joined by Jon Rettinger, the President & Editorial Director of TechnoBuffalo, a site dedicated to sharing their love of gadgets with the world, to dissect the latest rumors and offer new insights into the phone's anticipated debut.
Andrew Tropeano, host of AppWatch, reviewed his top 10 mobile applications from the month of July. The apps focused on games and utilitarian applications for making life easier and more enjoyable.
Mallory Sofastaii, a consumer reporter, highlighted her top 5 products that consumers should be aware of. She focused on fashion, health, and dating.
Young drivers account for 6 percent of the total number of licensed drivers in the United States. There's no better time than now to teach the importance of safe and non-distracted driving. NewsWatch was joined by racecar driver and current driving instructor, Stephan Gregoire, along with Chris Potgieter, the MINI Product Manager. Both professionals shared their tips for safe and non-distracted driving.
About NewsWatch
NewsWatch is a weekly 30-minute consumer oriented television show that airs on the History Channel, FYI Network, and ION Network. NewsWatch regularly features top technology products and services, mobile applications for iOS, Android, and Windows devices, unique and beautiful travel destinations around the world, health and medical tips, and entertainment interviews on the show. NewsWatch airs on the History Channel at 6:00 – 6:30 AM ET/PT and on the FYI Network from 7:00 – 7:30 AM ET.
NewsWatch is located in the greater Washington, DC area and has been on air for over 25 years. For more information or to watch the most recent episode, visit http://newswatchtv.com.