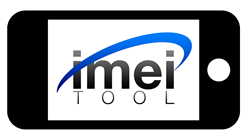 Washington, DC (PRWEB) October 27, 2014
"IMEITool" was featured on NewsWatch as part of its monthly Tech Report, which features the latest and coolest technology products and services available to consumers. Mallory Sofastaii, a technology expert and technology reporter for NewsWatch, conducted the review and shared with viewers how it allows phone owners to unlock their phone legally.
Taking a phone to another carrier has always been a hassle, but now it just became easier. In early August, President Obama signed a bill that reversed the SIM unlocking law, making phone unlocking legal. In laymen terms, if users switched carriers, they had to purchase an entirely new phone because it wasn't possible to use their original phone with another network, besides the one it was locked to.
For iPhone, Android, Blackberry, or Windows phone owners who want to switch carriers, I-M-E-I Tool is a service that will quickly and affordably unlock nearly any phone. All a consumer has to do is head to their website,http://www.IMEITool.com, choose the phone's brand, select the model, and provide a few details. They'll then email the user an unlock code that is entered into the phone. Once the user has done this, they can insert the new SIM Card and start using another carrier.
Their prices run from $10 to $60, depending on the brand and state of the contract. In general, it's an incredibly easy way to switch carriers without having to return a current phone and buy another.
To learn more, visit http://www.IMEITool.com.
About NewsWatch
NewsWatch is a weekly 30-minute consumer oriented television show that airs on the History Channel, FYI Network, and ION Network. NewsWatch regularly features top technology products and services, mobile applications for iOS, Android, and Windows devices, unique and beautiful travel destinations around the world, health and medical tips, and entertainment interviews on the show. NewsWatch airs on the History Channel at 6:00 – 6:30 AM ET/PT and on the FYI Network from 7:00 – 7:30 AM ET.
NewsWatch is located in the greater Washington, DC area and has been on air for over 25 years. For more information or to watch the most recent episode, visit http://newswatchtv.com/appwatch.html.