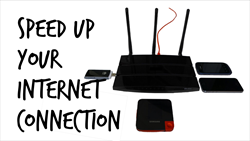 Washington, DC (PRWEB) November 02, 2014
"Celerway" was featured on NewsWatch as part of its monthly Tech Report, which features the latest and coolest technology services and products available to consumers. Mallory Sofastaii, a technology expert and reporter for NewsWatch, conducted the software review and shared with viewers how it boosts internet speeds immediately upon installation.
Nowadays, high speed internet is as important to consumers and businesses as the actual technology using it. Celerway built a software that consumers can download to transform their cheap router into a powerful multi-network router. It also lets users connect other networks, modems, hotspots, and mobile devices to the router so they can get even faster speeds. The software is cheap as well, running around $80.
Celerway http software and patents can boost the quality and responsiveness of http downloads and streaming applications. The solution adapts to the quality of the networks, hands over data to new networks, and combines capacity of multiple networks, e.g. WiFi and LTE on smartphones.
Celerway Communication has taken its name from the latin word Celer, which means swift and easy. Hence, Celerway provides products and services making Internet fast, reliable and easy to use. Celerway Communications originated from a world leading research lab in Norway: Simula Research Laboratory. The software, solutions and patents have been developed in research projects since 2007.
For more information, visit http://www.celerway.com
About NewsWatch
NewsWatch is a weekly 30-minute consumer oriented television show that airs on the History Channel, FYI Network, and ION Network. NewsWatch regularly features top technology products and services, mobile applications for iOS, Android, and Windows devices, unique and beautiful travel destinations around the world, health and medical tips, and entertainment interviews on the show. NewsWatch airs on the History Channel at 6:00 – 6:30 AM ET/PT and on the FYI Network from 7:00 – 7:30 AM ET.
NewsWatch is located in the greater Washington, DC area and has been on air for over 25 years. For more information or to watch the most recent episode, visit http://newswatchtv.com/appwatch.html.