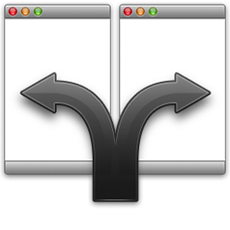 Washington, DC (PRWEB) October 15, 2014
"Divvy" was featured on NewsWatch as part of its monthly Tech Report, which takes a look at the latest and coolest technology products and services available to consumers. Scott Steinberg, a special reporter for NewsWatch and a technology expert, conducted the tech review and shared with viewers how it's a mobile and cloud-based platform that lets users create and share digital business cards.
With recent versions of Microsoft Windows, computer users can grab a window and drag it to an edge to take up half the screen. But it's a finicky process and more often than not, a 50/50 split isn't what the consumer needs.
With Divvy, computer users can manage their windows more intuitively and quickly. To operate it, simply click an app or window and choose the amount of squares on the Divvy grid to occupy. It automatically jumps in place. That means in theory a computer user could have dozens of windows up at the same time.
The developers at Divvy also created shortcuts to help speed up the process. Computer users can create a shortcut to open up Divvy, then others for preset window locations. The app is incredibly easy to use, it's simple, and it's efficient.
Divvy is currently available for Mac and Windows computers for 13.99. To try it out, they also offer a free trial. Just head to http://www.Mizage.com or search Divvy in the iTunes App Store.
About NewsWatch
NewsWatch is a weekly 30-minute consumer oriented television show that airs on the History Channel, FYI Network, and ION Network. NewsWatch regularly features top technology products and services, mobile applications for iOS, Android, and Windows devices, unique and beautiful travel destinations around the world, health and medical tips, and entertainment interviews on the show. NewsWatch airs on the History Channel at 6:00 – 6:30 AM ET/PT and on the FYI Network from 7:00 – 7:30 AM ET.
NewsWatch is located in the greater Washington, DC area and has been on air for over 25 years. For more information or to watch the most recent episode, visit http://newswatchtv.com.