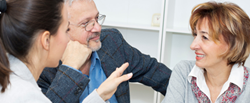 An escrow company that's conveniently located near your residence or where you work can save a lot of time over the long run.
San Diego, CA (PRWEB) July 15, 2014
Actor Ashton Kutcher has just put his Hollywood Hills home up for sale, "quietly shopping it at $12 million." That's out of the question for most mere mortals, but like everyone else, Kutcher will need the right escrow partner to do the job right.
"Finding the right real estate agent to help you sell your home is critically important," says Casey LeBlanc, president of New Venture Escrow. "No less important is choosing the best escrow partner for your specific needs and situation. When it comes to the complicated process of selling your house, this choice can make a world of difference."
LeBlanc offers these tips for finding the best escrow partner:
Ask around. There's plenty of information online about escrow services, but combing through all that material takes considerable time and energy. In most cases, the first place to start is by asking your Real Estate agent for two escrow options that they have experience with and recommend. Secondly, it's more efficient to canvas family members, friends, work colleagues and others who have recently sold a house. Who can they recommend? Who do they say to avoid?
"It's entirely possible that someone in your personal or professional network can recommend an escrow agent who not only met, but exceeded their expectations," LeBlanc notes.
Independent status. "The best escrow partner is someone who can serve as a completely neutral third party, with no formal ties to a real estate company or insurance firm that might influence their actions," LeBlanc says. LeBlanc advises asking more questions about "in house escrow" or shared ownership arrangements.
The California Department of Business Oversight can verify if an escrow agent is truly independent (meaning the individual and his or her company has "met and satisfied all of the licensing requirements" set forth by California escrow law). More valuable consumer information on this topic can be found on the CADBO website.
The right experience and resources. Armed with some referrals, it's time to dig deeper. As LeBlanc says, "At the very least, you want an escrow partner who's familiar with the type of house you're selling and who has substantial experience in this field. Make a quick call to review experience and make sure there is a good personality fit with your escrow team."
Beyond that, it's important to learn about their distinctive value proposition and whether they have the resources to meet their clients' specific needs. The most qualified escrow partner will use mobile technology to make things easier, including:

E-signatures – Sending documents to the client via email with the option of using a digital signature
Digital storage – Using a paperless system for quick and easy access to information in the client's file
Security/cloud technology – Servers and files stored in the cloud and monitored around the clock by a qualified data security provider
It's also helpful to know about their relationships with real estate agents and lenders in general, as well as their ability to handle any title issues that might arise during the sales process.
Location, location, location. Just as the right location is integral to the home sales process, so it's worth considering where the escrow partner's office is located. After all, clients will have to travel there on a frequent basis to confer with the agent, sign papers, deliver or pick up a check, etc.
"An escrow company that's conveniently located near your residence or where you work can save a lot of time over the long run," LeBlanc says.
Compare costs. Any escrow partner worth checking out will be happy to provide an estimate of the costs involved in selling a house, including title insurance, escrow services, etc., so there are no surprises down the road.
"What don't you want in an escrow partner?" LeBlanc asks. "Anyone who's unwilling to take the time to answer your questions or thoroughly explain each step of the escrow process. Anyone who can't provide information in clear, everyday language. Anyone who schedules meetings at their convenience, not yours."
Service is the gold standard in the escrow business. Whether through referrals or research, sellers should select an escrow partner who always puts their needs first.