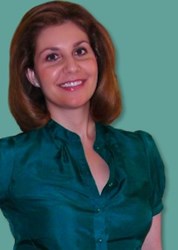 (PRWEB) December 16, 2013
Freebie Finding Mom is playing devil's advocate this holiday season. She's offering up decadent treats that are sure to tempt anyone away from their diet as well as healthy dishes and weight loss advice.
Let's be honest, one of the best parts of the holidays is the food. There are cookies, fudge, pies, cheese balls, dips and more practically everywhere. Despite all these delicious delicacies, no one said the holidays have to be a time to destroy all health and fitness goals. It's all about balance, and that's why Freebie Finding Mom is sharing some articles that play both sides of the field.
To sweeten the holiday season, try Freebie Finding Mom's "Mom's Fantastic Holiday Fudge recipe". It's sure to not only be a crowd pleaser but an all-time favorite. Another recipe that's guaranteed to put a smile on everyone's face and be a hit at any party are these adorable Christmas tree and snowman cheese balls. Everyone will want to know the recipe!
According to the Huffington Post, heading into 2013, 21% of Americans had "losing weight" as their New Year's resolution, and by July, only 40% were sticking with it (Pikul, 2013). Ouch! Try starting on those weight loss goals now instead of waiting for the New Year. Freebie Finding Mom can help. She reminds us that there are incredibly tasty holiday recipes that are also healthy like this baby blue salad with fresh pears and sweet and spicy pecans.
Once the taste buds are satisfied, Freebie Finding Mom ensures all health and weight loss needs are being met by sharing three of the best free weight loss programs. These free programs will set anyone up for weight loss success by offering helpful features at no cost. Features include an online food diary to track caloric intake, a calculator to determine calories burnt during specific activities, and an online community to offer support and encouragement.
Have a happy and healthy holiday!