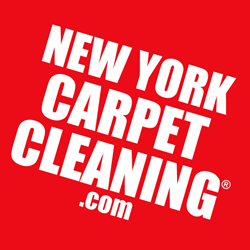 New York Carpet Cleaning, Inc. has merited the Angie's List award for the sixth year running.
New York, NY (PRWEB) May 05, 2015
Popular Manhattan carpet, rug, and upholstery cleaning service, New York Carpet Cleaning, Inc., has again been honored by Angie's List. The company's 2014 Angie's List Super Service Award for carpet cleaning and area rug cleaning was recently bestowed on the company, making 2014 the sixth year in a row that the New York company has received the honor.
The Angie's List award is one that is highly prized among today's businesses since it recognizes those companies that provide exceptional service to their customers and communities. As a business that has earned this top award every year without interruption since 2009, New York Carpet Cleaning, Inc. has not only consistently met the exacting criteria the list holds for inclusion in the elite group of businesses that have enjoyed this honor, but the company has helped maintain the standards the list promotes, setting an example for other businesses to emulate.
Eligibility for the Angie's List Super Service Award involves fulfilling the following criteria:
A 100% complete Angie's List profile. This includes fully filling out all six profile sections: contact information, business details, services, service area, terms of service and credentials.
An A rating in all three grading areas:

Overall Grade (an average of all reviews received)
Recent Grade (an average of all reviews received during the last three years)
Review Period Grade (an average of reviews received from the previous November 1st to October 31st of the current year).
Membership in good standing on Angie's List
According to Angie's List founder Angie Hicks, New York Carpet Cleaning, Inc. is a member of an elite group consisting of only about 5 percent of the companies the business competes with in Manhattan's carpet cleaning market. Ms. Hicks has referred to the prestigious award as "a mark of consistently great customer service."
Each year, New York Carpet Cleaning has taken great pride in achieving this level of distinction yet again - and this year is no different. Company owner and founder Ron B. Ami, who started the business as a one-man operation and later expanded the service to handle more and larger accounts, speaks from experience when he says, "Outstanding customer service and fine-quality workmanship are an integral part of good business, not only when it comes to winning awards but also for winning - and keeping - customers. At New York Carpet Cleaning, our primary goal has always been to build close professional relationships with our clients over the long term by offering great service and guaranteed satisfaction."
In addition to meeting strict eligibility guidelines, the companies that have qualified for the Angie's List Super Service Award are also required to pass a background check and follow the rating service's strict operational guidelines, ensuring above-board business dealings at all times.
To provide dependable information for the website visitors who rely on Angie's List to find the best companies providing a given service in their locale, the site's member ratings are updated daily. Companies receive grades on a scale of A through F in areas such as professionalism, price, and punctuality. The quickest way to spot an Angie's List member who has received this year's distinctive award is to look for the 2014 Super Service Award logo beside the company's name when performing a search on AngiesList.com.
About New York Carpet Cleaning
New York Carpet Cleaning, Inc. has proudly served the greater New York area since 2000. The company is accredited by the New York Better Business Bureau (BBB) and has earned an A+ rating. Along with making Angie's List in 2012, the company has also earned the Angie's List Super Service Award every year since 2009 - an impressive track record, to be sure. New York Carpet Cleaning offers both residential and commercial customers the vast majority of the cleaning and restoration services they need to keep their homes and businesses "shipshape."
For further information about New York Carpet Cleaning and the wide array of services they offer, visit http://www.newyorkcarpetcleaning.com