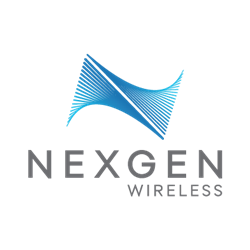 Making the list for four straight years is a testament to our dedication to our customers and employees
Schaumburg, Il (PRWEB) August 31, 2014
It is the fourth year in a row that Nexgen Wireless received this exclusive honor. The list represents the most comprehensive look at the most important segment of the economy—America's fastest growing companies. Companies such as Yelp, Dell, LinkedIn, Pandora and Zillow gained early exposure as members of the Inc. 500|5000.
"It is a great honor to be ranked in the Inc. 5000 along with so many amazing companies," says Nexgen Wireless CEO John Thakkar. "Making the list for four straight years is a testament to our dedication to our customers and employees."
The 2014 Inc. 5000, unveiled online at Inc.com and with the top 500 companies featured in the September issue of Inc., is the most competitive crop in the list's history. The average company on the list achieved a mind-boggling three-year growth of 516%. Complete results of the Inc. 5000, including company profiles, can be found at http://www.inc.com/inc5000.
"What surprises me, even though I know it's coming, is the sheer variety of the paths our entrepreneurs take to success, thematically reflecting how our economy has evolved," says Inc. President and Editor-In-Chief Eric Schurenberg. "This year there are far more social media and far fewer computer hardware businesses than there were, say, six years ago. But what doesn't change is the fearsome creativity unleashed by American entrepreneurship."
"Nexgen Wireless is not your old school wireless industry solutions company," says Director of Business Development Nimish Adhvaryu. "We are changing the way wireless carrier design, deploy and manage their wireless networks. Our industry leading solutions in competitive network performance measurement and LTE optimization are superior in the marketplace."
To celebrate its inclusion in the list, Nexgen Wireless has been invited to attend the 2014 Annual Inc. 5000 Conference and Awards Ceremony, which will take place in Phoenix, Arizona in mid-October. The company representatives are "excited to attend the event."
About Nexgen Wireless: NEXGEN Wireless Inc., a leader in the Wireless Industry; provides 4G LTE software products and service offerings including Network Engineering, Microwave Engineering and Network Deployment.
These products provide wireless carriers the ability to visually monitor their 4G LTE wireless networks, act upon recommended solutions immediately, improve customer problem resolution cycle time, and increase engineering resources effectiveness. The combination of the company's engineering and software expertise makes Nexgen Wireless, Inc. very unique in what we do.