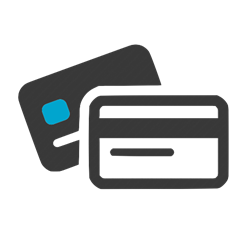 Nexonia Expenses integrates with all major credit or debit cards, but we also recognize increasing use of prepaid cards.
Toronto, Ontario (PRWEB) May 21, 2014
Nexonia Inc. announces integration of its Expenses solution with Prepaid Expense Card Solutions, Inc., the provider of the PEX Visa Prepaid Card service. This integration provides increased payment flexibility and security for business expenses.
PEX Card is unique among corporate card services with key differentiating factors including spend controls businesses use to provide prepaid Visa cards to new or inexperienced staff, and a prepaid Visa card option in lieu of credit lines that have pre-determined credit limits set by a bank. As a result, companies control cardholder spending before transactions occur, providing added management control over expense cash flows.
Nexonia Expenses pulls in PEX Card transactions daily so users can link them to an expense item with full transactional integrity. This system prevents duplication and ensures expense data is aligned accurately with categories, projects and other fields.
"Nexonia Expenses integrates with all major credit or debit cards, but we also recognize increasing use of prepaid cards. Our relationship with PEX Card was initiated by our customers," says Neil Wainwright, CEO of Nexonia. "It was a smooth and nicely accomplished integration, and the PEX Card team was wonderful to work with."
"Customers ask if the PEX Card service works with expense tracking solutions. With this integration, we're proud to say "yes" about Nexonia to fulfill our customer's requests and respond in kind," says Toffer Grant, CEO and Founder of PEX Card.
About Nexonia
Nexonia Inc. is a provider of leading web and mobile Expense Reports and Timesheets solutions. These simple-to-use and highly customizable applications are fully integrated with accounting and travel management systems. Nexonia solutions are designed to streamline the reporting and approval process, improve human resource management and enhance operational efficiency.
To receive more information, visit http://www.nexonia.com or call 800-291-4829.
About PEX Card
PEX Card is the payment industry's leading commercial prepaid card program launched to streamline employee expense management. The PEX Card Admin web and mobile app portals include innovative control features for managing pre-funded deposits that companies can direct to Visa prepaid cards employees use for day-to-day spending. Businesses that integrate the PEX Card Service into their operations save time, money and improve cash flow visibility. The company is committed to introducing innovative services that better facilitate card-based purchasing commonly made by mobile work forces. PEX Card is partnered with key industry leaders, including The Bancorp Bank, and Visa U.S.A. Inc. PEX Card is privately held and is headquartered in New York City.
The PEX Visa Prepaid Card is issued by The Bancorp Bank pursuant to a license from Visa U.S.A Inc. The Bancorp Bank; Member FDIC.
Press contact: Media(at)PEXCard(dot)com