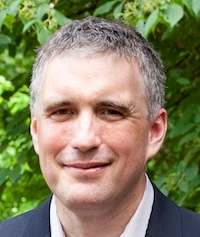 Our PO system is quite extensive, and now has great integration with Intacct.
Toronto, Ontario (PRWEB) October 30, 2014
Nexonia Inc. announces its Purchase Order (PO) application is now integrated with Intacct.
This integration means that all important fields for your business (vendors, locations, projects, etc.) are synced from Intacct to Nexonia and then used when sending POs to Intacct. All orders approved in Nexonia automatically go to Intacct's Purchase Orders. Meanwhile, your approval process can be as sophisticated as you need it to be, with unlimited steps and flexible routing.
"Our PO system is quite extensive, and now has great integration with Intacct," says Nexonia CEO Neil Wainwright. "The integration was easy to set up thanks to great APIs that Intacct has provided. Now we're happy to have yet another product well-integrated with Intacct!"
Nexonia and Intacct users will now benefit from a totally automated, streamlined and simplified purchase order process. It means less work and faster results.
About Nexonia:
Nexonia Inc. is a provider of leading web and mobile Expense Reports and Timesheets solutions. These simple to use and highly customizable applications are fully integrated with ERPs, credit cards and other systems supporting your business. Nexonia solutions are designed to streamline the expense reporting and approval process, improve human resource management and enhance operational efficiency. Time is money. We save both.
To receive more information, visit http://www.nexonia.com or call 800-291-4829.