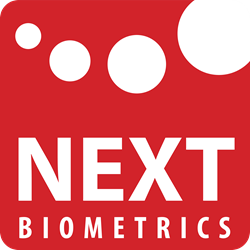 WPG Korea says NEXT Biometrics has very advanced fingerprint sensor technology and will play a key role in the Internet of Things and security market.
Oslo, Norway (PRWEB) June 04, 2015
NEXT Biometrics Group ASA (OAX:NEXT) today announced it has added WPG Korea to the company's network of key distributors for NEXT´s recently-launched portfolio of fingerprint sensor modules.
WPG Korea is a member of WPG Holdings, the world's #1 semiconductor distributor and the largest electronics distributor in Asia.
WPG Korea President Mr. CP Kwak said, "WPG Korea is targeting companies that drive forward the Internet of Things and security market. In these markets, the sensor system needs to work reliably and safely. We believe that NEXT Biometrics has very advanced technology and will play a key role in IoT and security markets."
Tore Etholm-Idsoe, CEO of NEXT Biometrics, the leader in high-quality low-cost fingerprint sensors, said, "NEXT is proud to announce yet another keystone in our distribution network. We keep adding top-class distributors for each market, and we rightfully see this as another proof of NEXT Biometrics' competiveness in a fast-growing fingerprint sensor market. WPG will serve Korean customers within traditional markets and in new exiting markets enabled by our unique mix of size and price."
About WPG Korea:
WPG Holdings Limited, distributor of semiconductor components in Asia-Pacific region, serves as a franchise partner for over 250 world-wide suppliers, with nearly 6,000 staff in over 130 sales offices around the world, such as Hong Kong, China, Singapore, Malaysia, Thailand, Philippines, India, Korea, and North America.
About NEXT Biometrics:
Enabled by its patented Active Thermal Principle, NEXT offers high quality area fingerprint sensor at a fraction of the prices of comparable competitors. A wide range of product formats including Smartphones, Tablets, PC's, Doors, Time registration systems, Wearables, Payment terminals, Flashdrives, Usb-tokens, Key fobs and many more are targeted.
NEXT Biotmetrics Group ASA, online at http://www.NEXTBiometrics.com, is a publicly-listed company headquartered in Oslo, Norway, with sales, support and development subsidiaries in Seattle, Taipei and Shanghai.
Contacts:
CP Kwak, President, cp.kwak (at) kr.wpgholdings.com
NEXT Biometrics: Tore Etholm-Idsoe, CEO, tore.idsoe (at) nextbiometrics.com
Knut Stålen, CFO, knut.stalen (at) nextbiometrics.com