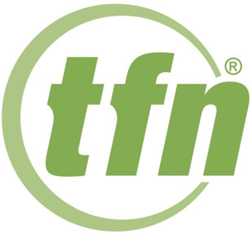 Kaival has relinquished all rights to the Next Generation Labs patent portfolio for the commercialization of combinational TFN® R-S nicotine relating to tobacco cessation products
SAN DIEGO (PRWEB) July 23, 2021
Next Generation Labs LLC, the company that was first to manufacture and market bulk high quality R-S, R- and S-isomer synthetic nicotine under its TFN® brand, has announced the termination of its September 28, 2020, Patent Contribution Agreement with Kaival Brands Innovation Group and Kaival Labs, Inc. ("Kaival") and the reversion of all rights to its patent portfolio.
The Patent Contribution Agreement related to the acquisition and commercial exploitation by Kaival of Next Generation Labs' innovative IP portfolio on combinational use of synthetic R- and S-isomer nicotine ratios in tobacco cessation products.
As a result of inaccurate and misleading statements relating to the use of patented synthetic nicotine for tobacco cessation products appearing on the Kaival Labs website, Next Generation Labs wants to clarify that as a consequence of Kaival's failure to perform its obligations under the Patent Contribution Agreement, all rights to the R-S synthetic nicotine cessation patent portfolio fully reverted to Next Generation Labs in May, 2021.
Kaival acknowledged the following in its 8K notification filing to the SEC [Source: Kaival Brands Innovations Group, Inc. 2021 Current Report 8-K 1 e2726_8k.htm FORM 8-K, Dated May 10, 2021]:
"Pursuant to the terms of the Patent Contribution Agreement, the parties agreed that the Company would file a Form 1-A offering statement no later than January 31, 2021, unless extended in writing by the Company in good faith to no later than March 15, 2021 (the "Filing Date"). The Patent Contribution Agreement further provides that in the event the Company or Kaival Labs materially breaches the terms of the Agreement after Next Generation provides written notice of such material breach to the Company and the material breach is not cured within fifteen (15) business days, then a reversion event will occur, whereby the Patents will revert from Kaival Labs to Next Generation.
The Company did not undertake a securities offering by filing a Form 1-A offering statement by the Filing Date. The Company attempted to negotiate an amendment to the Patent Contribution Agreement, which would allow the Company additional time to undertake a securities offering. However, on April 8, 2021, Next Generation notified the Company that it was in material breach of the Patent Contribution Agreement and that the Company would have fifteen (15) business days, or April 30, 2021, to cure such breach. Ultimately, the Company decided not to cure such breach within the requisite time and, in early May, 2021, Next Generation notified the Company that a reversion event occurred."
Additionally, Kaival executed a Confirmatory Transfer Agreement with Next Generation Labs relinquishing all rights to the Next Generation Labs patent portfolio for the commercialization of combinational TFN® R-S nicotine relating to tobacco cessation products. Kaival is not an authorized agent of Next Generation Labs, nor is it authorized to use Next Generation Labs' name, intellectual property or its TFN® trademark on its products, in its product marketing or in any financial prospectus to investors.
Next Generation Labs is pleased to have reclaimed all of its rights in this international portfolio of tobacco cessation (nicotine replacement therapy – "NRT") patents. The Company wishes to make clear its intention to vigorously protect and defend its intellectual property with regard to the use of combinational R-S isomer synthetic nicotine in NRT products, and that it continues to seek meaningful partnerships with companies who may be interested in co-development opportunities relating to the commercial exploitation of its combinational R-S nicotine technology for tobacco cessation and replacement.
About Next Generation Labs ("NGL"): Since 2014 NGL has been the world's largest manufacturer of combinational R-S isomer, isolated R-isomer and S-isomer synthetic nicotine under the federally-registered brand name TFN®. NGL has helped brand owners develop novel non-tobacco products using TFN® nicotine that offers smokers and tobacco users a real alternative to combustible tobacco products, as well as true alternatives to tobacco through its creation of a synthetic nicotine that is free of all tobacco. Unlike some other nicotine, NGL's TFN® product is devoid of any tobacco constituents from point of selection of raw material inputs through to the completion of its manufacturing process. NGL's TFN® products are manufactured under strict conditions to meet cGMP, USP and EU standards to achieve a level of 99.97% pure synthetic nicotine