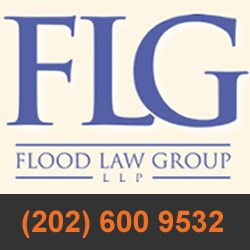 Before agreeing on a settlement, it must be certain that each injured player will be justly compensated for their injuries.
Washington, D.C. (PRWEB) February 20, 2014
Flood Law Group released a statement today in support of a judge's ruling to reject a proposed settlement by the NFL to more than 4,500 retired players suing the league for allegedly hiding the effects of concussions. According to a report from the New York Times (Judge Rejects N.F.L. Settlement, for Now, 1/14/2014), the judge presiding over the case decided to reject the settlement amid questions of whether the proposed amount of $765 million would be enough to compensate the players involved in the suit.
According to the report, the ruling was handed down by Judge Anita B. Brody of the United States District Court for the Eastern District of Pennsylvania, who was not satisfied by evidence presented by the league and plaintiff's lawyers that the $765 million amount would be enough to adequately compensate some 18,000 potential retirees over the life of a 65-year agreement.
"We agree with Judge Anita Brody's decision to reject the NFL's proposal," said Chris Brown, Director of Communications at Flood Law Group. "Before agreeing on a settlement, it must be certain that each injured player will be justly compensated for their injuries."
According to the report, many former players have opposed the deal, arguing that the NFL should have offered more money and that the terms of the agreement lacked transparency. The NY Times report also states that a few players have decided to launch new suits of their own, which indicates that they oppose the deal and will continue to fight the NFL.
According to a fact sheet from the NIH, Traumatic Brain Injuries (TBI) can occur when a sudden trauma causes damage to the brain. The symptom list on the resulting scale of TBIs, from mild to moderate and severe, includes concussions at the minor side, and potentially lethal penetrative injuries on the severe end of the spectrum. According to the fact sheet, nearly 40% of patients that suffer TBIs develop a disorder called "post-concussion syndrome (PCS)." This disorder can be made up of any number of a collection of symptoms, including headaches, dizziness, vertigo (a sensation of spinning around or of objects spinning around the patient), memory problems, trouble concentrating, sleeping problems, restlessness, irritability, apathy, depression, and anxiety.
Flood Law Group is now representing current and former college and professional football players who have suffered concussions, TBIs or other head injuries as a result of playing football.
About Flood Law Group
Flood Law Group, LLP is an experienced litigation firm, serving injured persons and families across the nation. They handle complex cases involving asbestos litigation, pharmaceuticals, defective medical devices, medical malpractice, birth injuries and more. Flood Law Group, LLP is also one of the top law firms in the nation to handle serious injuries and wrongful death.
For more information, visit: floodlawgroup.com