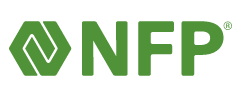 "We are very excited to partner with Wellth through our Venture Fund," says Mike Goldman, President and COO of NFP.
NEW YORK (PRWEB) October 30, 2018
NFP Ventures, the early-stage investment arm of NFP, today announced a minority investment in Wellth, a promising behavioral economics startup. The investment will support Wellth's mission to improve Rx adherence and health outcomes for high risk individuals living with chronic conditions. The transaction closed on Aug. 13, 2018.
Wellth, founded in Brooklyn, New York, is devoted to helping chronic disease patients change their behaviors to improve their health. The startup focuses on lowering costs for the highest risk populations by administering incentives as individuals comply with prescription regimens, driving sustained behavioral change. By improving long-term adherence to care plans, Wellth's goal is to drive down hospitalization, readmissions and complications to produce meaningful cost savings for customers. The investment dovetails with NFP's mission to stimulate emerging innovations in the Insurtech, Fintech and HR Tech spaces to remain on the forefront of innovative client solutions and meet evolving customer needs.
"We are very excited to partner with Wellth through our Venture Fund," says Mike Goldman, President and COO of NFP. "Wellth's mission to improve the effectiveness of treatment for chronic disease patients matches very well with our goal as advisors to improve our clients' health care experience in a cost effective manner. We look forward to working with the team at Wellth to introduce their solution to our clients."
"We are thrilled to work more closely with NFP, drawing on their years of experience in the health care, insurance and benefits space," said Matt Loper, Wellth CEO and co-founder. "Their support will be critical in expanding our platform to continue to provide a meaningful impact for patients and their families."
For more information, please visit https://wellthapp.com/
About Wellth
Wellth works with insurers and risk-bearing providers to motivate patient behavior change and better adherence to treatment through the use of financial incentives and behavioral economics strategies. Wellth's solution is served through an intuitive and painless mobile patient experience that includes daily contextual and personalized nudges as well as quick 'check-ins' for daily medications. The company focuses on better understanding and improving patient behaviors in costly chronic diseases where poor patient adherence is a major driver of preventable hospitalizations, readmissions and other costs, including Type 2 Diabetes, Congestive Heart Failure, Cardiovascular Disease, COPD, Asthma and Behavioral Health. Within its existing implementations, Wellth has demonstrated adherence rates of approximately 90%, which is compared to an average baseline of 50% (World Health Organization, 2003). This has been supported by improved health outcome measurements.
About NFP Venture, LLC.
NFP Venture, LLC. (NFP Ventures) is a venture fund launched by NFP that focuses on strategic partnerships and investments in the emerging Insurtech, Fintech and HR Tech arenas. NFP Ventures' mission is to find, fund and work successfully with visionary executives, providing them with expertise to foster long-term success. Typically, NFP Ventures targets companies seeking Seed to Series B investment that can benefit from NFP's distribution, human capital and other unique assets to accelerate their growth.
About NFP
NFP is a leading insurance broker and consultant that provides employee benefits, property & casualty, retirement and individual private client solutions. Our expertise is matched by our commitment to each client's goals and is enhanced by our investments in innovative technologies in the insurance brokerage and consulting space.
NFP has more than 4,300 employees and global capabilities. Our expansive reach gives us access to highly rated insurers, vendors and financial institutions in the industry, while our locally based employees tailor each solution to meet our clients' needs. We've become one of the largest insurance brokerage, consulting and wealth management firms by building enduring relationships with our clients and helping them realize their goals.
Recently NFP was named the 2nd largest retirement plan aggregator firm, as ranked by Investment News; the 5th largest U.S.-based privately owned broker, the 5th best place to work in insurance and the 6th largest benefits broker by global revenue by Business Insurance; the 9th largest property & casualty agency by total 2016 P&C revenue and the 9th largest commercial lines agency by total 2016 P&C and commercial lines revenue by Insurance Journal; the 10th largest employee benefits broker by Employee Benefit Adviser; the 11th largest broker of U.S. business by Business Insurance; and the 12th largest global insurance broker by Best's Review.
For more information, visit NFP.com