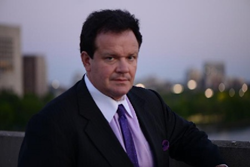 "This program will help DWI litigators, whether prosecution or defense, keep pace with recent, extensive changes to the administrative, statutory, and constitutional law implicated in these cases." -New Hampshire Bar Assosciation
Concord, New Hampshire (PRWEB) May 14, 2014
Salem, New Hampshire DWI and OUI Defense Lawyer Mark Stevens will be a presenter on the faculty panel at New Hampshire's Mandatory Continuing Legal Education (NHMCLE) Live Event on May 15, 2014 in Concord, NH. This continuing legal education program will focus on cutting edge issues in DWI Litigation. "This program will help DWI litigators, whether prosecution or defense, keep pace with recent, extensive changes to the administrative, statutory, and constitutional law implicated in these cases," (New Hampshire Bar Associaton).
Attorney Stevens will present a session on Cross Examination on DWI topics as well as a session on Department of Safety Hearings.Other topics at this program include Preparation of the Prosecution Case, ALS and Ignition Interlock Hearings, Viewpoint from the Bench-Ethics, Tactics, Professional, and the IDCMP teProcess under the New (2013) Sentencing Laws. This program will be held at the NHBA Seminar Room located at 2 Pillsbury Street, Concord, New Hampshire and takes place from 8:30am - 4:40pm. For information on how to register for the live webcast visit here, the live event is full.
Mark Stevens has taught and presented at numerous continuing legal education (CLE) courses on DWI topics in New Hampshire, Massachusetts, and Maine to other criminal defense lawyers. He has extensive experience in DWI trials and related administrative license suspensions hearings, including concentrated appellate and federal appellate defense training, appeals, and post-conviction proceedings. He was also editor and co-author on the NH DWI textbook, A Practical Guide to Trying DWI Cases in New Hampshire was published by Massachusetts Continuing Legal Education ("MCLE"), Inc.
Attorney Mark Stevens is a criminal defense lawyer in private practice since 2000 at The Law Office of Mark Stevens in Salem, New Hampshire. Mark Stevens is devoted entirely to criminal trials and appeals, with a major concentration in defending clients accused of DWI-DUI, Aggravated DWI, DUI, OUI, Minor in Possession/Unlawful Possession, or any other allegations of possession, drunk driving or boating.
Attorney Stevens is admitted to practice in all state and federal courts in New Hampshire and Massachusetts as well as the United States court of appeals for the first circuit and in the United States Supreme Court.
For more information on DWI laws, aggravated DWI laws and other legal information please visit Attorney Stevens' website.
Mark Stevens, DWI & Criminal Defense Attorney
5 Manor Parkway
Salem, NH 03079
Tel.: 1.603.893.0074 (24/7)