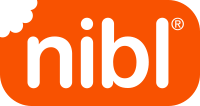 nibl is all about helping content creators get their content to market
AUSTIN, TX (PRWEB) September 10, 2014
Austin-based premium content network, nibl, Inc. is giving content creators a chance to "byte" off more of a market for their work, while also getting rewards. The platform allows members to upload and monetize "crumbs" of digital content such as videos, photos, music, articles and apps. Now, nibl is offering promotions through 2015 to reward content creators for sales. All eligible content sold through December 31, 2015 as part of the Film Bytes, Maker Bytes, Photo Bytes, Recipe Bytes and Story Bytes promotions can earn creators such rewards as gift cards, dSLR cameras, cooking sets, 3D printers, GoPro® cameras and iPads.
"nibl is all about helping content creators get their content to market," said Jeff Lind, co-founder and COO of nibl. "While we've already provided great tools for sales, social integration, analysis and management, we wanted to use the Bytes promotions to encourage selling using nibl by putting some creative tools in the hands of the content creators."
The Bytes rewards are specific to each category. For example, Film Bytes rewards include B&H Photo/Video gift cards, GoPro® Hero 3+ Back Edition cameras and DJI Phantom 2 GoPro® drones. Maker Bytes rewards include 3Doodler 3D printing pens and a CEL Robox 3D printer. Photo Bytes rewards include B&H Photo Video gift cards and Fujifilm X-E2 dSLR cameras. Recipe Bytes rewards include Williams-Sonoma gift cards and All Clad cooking sets. And Story Bytes rewards include Amazon gift cards and either an iPad Mini WiFi 64GB or iPad Air WiFi 32GB.
The nibl marketplace allows content creators to sell and license anything digital on an a la carte basis and set fair prices for their goods – anywhere from 1¢ to $200 per asset – while keeping more of the profits than with other online selling solutions. The marketplace also offers a centralized location for all types of creative work, increasing visibility and sales for participating members.
Creators need only to visit the nibl marketplace and create an account to start selling content and earning rewards. Once uploaded, creators can share content socially using the hashtags #FilmBytes, #MakerBytes, #PhotoBytes, #RecipeBytes and #StoryBytes.
Consumers also win with nibl. It's a safe and easy way to purchase premium content without having to sign up for subscriptions, deal with ongoing membership charges, or share personal information.
About nibl, Inc.:
nibl is a premium content network designed to allow content creators to upload and sell "crumbs" of digital content such as videos, photos, music, articles, and apps. Content creators can upload content to the nibl marketplace or integrate nibl's hosted paywall and payment solution directly to sell content through their own websites. nibl also provides content creators with easy implementation, social integration, effective analytics and intuitive content management tools. nibl gives consumers access to all types of creative digital work from across the web with a single account – often with a single click. Consumers are able to purchase a la carte premium content in a safe and easy way without having to share personal or private information with sellers. A nibl account is free to open, requires minimal personal information, has no ongoing membership charges, and can be pre-funded with any major credit card. The nibl marketplace is located at http://www.nibl.it. For more information, join us on Twitter @nibl_it, Facebook or nibl.com.
nibl® is a registered trademark. All other product and company names mentioned may be trademarks of their respective owners.