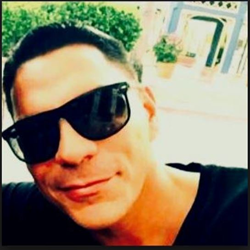 My philosophy when serving clients has always been to do everything I can to help them succeed, and to exceed their expectations.
Boca Raton, FL (PRWEB) August 01, 2016
Nick Passalacqua, the CEO of lead generation and advertising solutions company Quotelogic.com, announced today that instead of retiring as planned in the next few years, he has committed 10 more years to the lead industry.
"I became wealthy at a very young age from the lead industry," commented Mr. Passalacqua, whose company serves clients across multiple verticals, including mortgage financing, consumer loans, life insurance, auto insurance, and several others. "And while I always planned to retire early I realized that there are still so many areas of online and offline advertising, marketing and lead generation that I want to explore – including SaaS, voice recognition technology, among others."
Added Mr. Passalacqua: "My philosophy when serving clients has always been to do everything I can to help them succeed, and to exceed their expectations. It's only fair that I apply the same standards to my own career, and make sure that when I do finally call it a day, I can look back and say that I left absolutely everything out there, and that my career was complete!"
Aside from his personal ambitions, another key reason why Mr. Passalacqua is gearing up for a decade of professional excellence is that Quotelogic.com is enjoying skyrocketing growth. The company is well on target to onboard a staff of 300 by year end (read the press release), and its mortgage vertical recently surpassed $143 billion in consumer inquiries (read the press release).
Concluded Mr. Passalacqua: "With so much growth behind us and even greater potential ahead, now's not the time to be thinking of succession planning. Rather, it's time to take things to a higher gear, and show our growing roster of clients how we can help them dominate their marketplace and boost their profits."
For additional information, including new client inquiries or media requests, contact Quotelogic.com at (888) 203-4300 or email info (at) quotelogic(dot)com.
About Quotelogic.com
Led by CEO Nick Passalacqua, QuoteLogic.com is an advertising and lead generation company. With over 20 years combined senior management experience, QuoteLogic.com is a sophisticated group of advertising experts that take a scientific approach to lead generation. The company provides high quality leads for mortgage, personal loan, life insurance, and auto insurance verticals. They also offer a variety of lead generation products including web, live transfer, voice-to-data leads and pay per click models. Learn more at http://www.quotelogic.com.