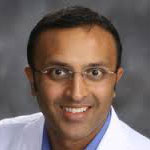 It's time we played an active role in identifying, referring and if necessary managing obstructive sleep apnea patients with oral appliances.
Tequesta, FL (PRWEB) March 20, 2014
Dentists around the country are seeking out continuing educational seminars that help them expand their skill set to help save their patients' lives. With an estimated 22 million patients suffering from an obtrusive disease known as Obstructive Sleep Apnea (OSA) patients are turning to their dentists for an effective treatment. Nierman Practice Management provides a leading edge educational series that provides the necessary education for such dentists.
Nierman Practice Management (NPM) is heading to Atlanta, GA on May 9-10th with their 2-day seminar series, Successful Implementation of Dental Sleep Medicine. Taking place at the Georgia Tech Hotel & Conference Center in midtown Atlanta, NPM's continuing education seminar provides dentists with the latest clinical research and practical implementation guidelines for successfully integrating oral appliance therapy for sleep apnea patients. Dedicated breakout sessions, led by NPM founder Rose Nierman help dental administrators navigate the documentation and codes needed for effective medical billing, a critical component for implementing dental sleep medicine.
Nierman Practice Management is the industry leader in helping establish medical billing protocols into dental practices. "It is important for dental practices to be able to offer medical reimbursement for medically necessary procedures so the patient can get the treatment they need while maximizing their medical benefits," says Ms. Nierman. In 2013, Nierman Practice Management educated over 800 dental professionals with their dental sleep medicine seminars.
Nierman's philosophy of combining an agenda focused on practicality with renowned industry speakers is the key to providing a high quality program that gives practices the tools needed for implementing all stages of dental sleep medicine. The main speaker for the Atlanta course is Mayoor Patel, DDS.
Dr. Patel received his dental degree from the University of Tennessee in 1994. After graduation he earned a Fellowship in the American Academy of Orofacial Pain, American Academy of Craniofacial Pain, the International College of Craniomandibular Orthopedics and the Academy of General Dentistry. He also became a Diplomate in the American Board of Dental Sleep Medicine, American Board of Orofacial Pain and American Board of Craniofacial Pain, and presently serves on the board for the American Academy of Craniofacial Pain. With extensive dental knowledge and expertise, Dr. Mayoor Patel has served as Director of Dental Sleep Medicine for FusionSleep since 2008. He also is an Adjunct Faculty Member at Tufts University, Georgia Regents University and The Atlanta School of Sleep Medicine.
"As healthcare providers, we dentists need to be able to identify patients that may be suffering from a sleep breathing disorder," says Dr. Patel. "It is our responsibility since we spend our careers looking into oral cavities where many clues lay. It's time we played an active role in identifying, referring and if necessary manage such patients with oral appliances." Since 2003, Dr. Patel has limited his practice to the treatment of TMJ Disorders, Headaches, Facial Pain and Sleep Apnea.
Successful Implementation of Dental Sleep Medicine seminars are accredited with the AGD PACE and ADA CERP programs and offers 16 CE credits. A comprehensive list of course dates and locations for the 2014 courses can be seen here. http://dentalwriter.com/Successful_Implementation_of_Dental_Sleep_Medicine.aspx.
About Nierman Practice Management
Providers of the DentalWriter™ & CrossCode™ software, over 24 annual seminars, and the marketing resource Snoring Isn't Sexy®, Nierman Practice Management is the leader in cross-coding software and education in the dental industry.
Phone: 1-800-879-6468
http://www.dentalwriter.com