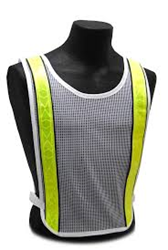 Anyone who is going to exercise after dark needs to take the proper precautions in order to keep themselves safe.
Jacksonville, FL (PRWEB) September 23, 2013
There are many different reasons consumers exercise at night. These reasons include cooler temperatures, the ability to take advantage of shorter daylight hours, and exercising after dark may be helpful for certain consumers' particular work schedules. Nighttime outdoor exercise should be practiced only with particular attention to safety and security because the threat of accident or crime is higher during the night.
The third party site SecuritySystemReviews.com, a site that provides home security system rankings and reviews of top companies, created a list of tips for people who exercise outdoors at night. SecuritySystemReviews.com provides not only reviews of top security companies like ADT Security reviews, but also creates valuable tips relating to home and personal safety.
1. Plan the exercise route ahead of time and always let at least one friend or family member know what the route is and when it will be taken. Outdoor exercisers should also let someone know what time they should be expected back.
2. Just as having a cell phone on-hand can be a great way to go about preventing a home intrusion, a cell phone should always be carried when exercising outdoors at night.
3. Carry identification at all times, along with relevant medical information, which can be listed on a card. Many workout shorts and pants have small compartments where items like identification and even cell phones can be easily stored without disrupting a workout.
4. Don't wear jewelry or carry money during a workout to prevent becoming the target of a robbery.
5. Vary exercise routines so that a potential predator doesn't have the opportunity to study patterns and habits.
6. Consider carrying a personal panic alarm which will create a loud sound if triggered during an emergency.
7. It's best to stay alert when exercising at night. This includes not wearing headphones or listening to music and being aware at all times.
8. Run against approaching traffic, rather than with it, so it's easy to see approaching vehicles.
9. Try to avoid obstructions like bushes, tall grass and secluded forest areas, where a potential predator could hide.
10. Wear reflective clothing and shoes. It may also be a good idea to carry a flashlight to be more visible to approaching traffic.
About SecuritySystemReviews.com
SecuritySystemRevies.com provides unbiased information to consumers, including reviews and comparisons of top security companies such as Vivint Security reviews. The site also has news, industry updates, tips, and access to valuable coupons and discount codes. The site provides consumers with access to instant quotes which can save as much as 35% on the purchase of a home security system.