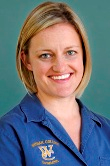 Every point from every swimmer mattered. And I'm just so proud of the teamwork and heart of this team
San Rafael, CA (PRWEB) April 26, 2017
Whitman College won the Northwest Conference 2017 Men's and Women's Swimming Championship with sweeps of the final events, the 400-yard freestyle relays. The Whitman women's team earned their first conference title while the men's team rallied to take their second title.
During the three days of competition at the Weyerhaeuser King County Aquatic Center the championship was secured by the 400 free relay which broke school, conference and NWC championship meet records.
As a result, Whitman's Head Swim Coach and Nike Swim Camp Director, Jennifer Blomme, was voted both the men's and women's NWC Coach of the Year awards by her peers.
"Every point from every swimmer mattered. And I'm just so proud of the teamwork and heart of this team!" stated Coach Blomme.
Jenn Blomme is the Camp Director this summer at the Nike Swim Camp at Whitman College running August 6-9, 2017. The camp's curriculum is designed by Coach Blomme to provide age group and high school competitive swimmers an exciting session of summer camp where campers are challenged to improve their stroke technique through mental, technical, and physical training.
Registration for summer is open now. Parents, coaches and campers can register for the 2017 Nike Swim Camps at http://www.ussportscamps.com/swim/ or by calling 1-800-645-3226.
About US Sports Camps
US Sports Camps (USSC), headquartered in San Rafael, California, is America's largest sports camp network and the licensed operator of NIKE Sports Camps. The company has offered summer camps since 1975 with the same mission that defines it today: to shape a lifelong enjoyment of athletics through high quality sports education and skill enhancement.