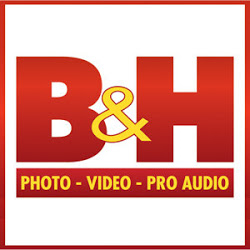 NYC, NY (PRWEB) October 08, 2013
B&H Photo Video is excited to share the announcement of the new Nikon D610 DSLR Camera featuring a full-frame, FX-format 24.3 megapixel CMOS sensor and EXPEED 3 image processor to produce high-resolution still imagery and full HD 1080p video with notable image detail and low-light sensitivity to an expandable ISO 25600. http://www.bhphotovideo.com/c/product/1008264-REG/nikon_d_610_digital_slr_body.html
The sensor and processor of the Nikon D610 DSLR camera works to enable high image quality with a wide dynamic range and high signal-to-noise ratio that produces both smooth color and tonal gradations with low noise levels for enhanced overall clarity. These two technologies also combine to provide a wealth of speed throughout the D610, including a continuous shooting rate of 6 fps and a quiet shooting mode that allows the camera to record sequential imagery without the mirror raising or lowering. http://www.bhphotovideo.com/c/product/1008264-REG/nikon_d_610_digital_slr_body.html
One of the keys to capturing razor-sharp images is a fast, precise autofocus system, and the Nikon D610 has one of the best. 39 tightly packed focus points with wide-area AF coverage offer endless compositional possibilities. Nine cross-type sensors in the center offer superior accuracy even when light and contrast are scarce. Seven center focus points work all the way down to f/8 for extended AF functionality with teleconverters and long-reach lenses. http://www.bhphotovideo.com/c/product/1008287-REG/nikon_d610_dslr_camera_with.html
Switch between 9, 21 or 39 point AF, allowing for compositional freedom. D610's Scene Recognition System's subject identification and tracking information means enhanced performance by 3D Tracking and Auto Area AF. When shooting photos or HD video in Live View,
The Nikon D610 delivers consistently beautiful images, thanks to Nikon's intelligent Scene Recognition System with 3D Color Matrix Metering II. Its 2,016 pixel RGB sensor evaluates every scene, taking into account brightness, contrast, subject distance and the scene colors, all within the time it takes to press the shutter release button. That data is then referenced against an onboard image database for consistently accurate exposures, auto white balance, i-TTL flash and subject-tracking autofocus performance. http://www.bhphotovideo.com/c/product/1008288-REG/nikon_d610_dslr_camera_with.html
Nikon is committed to developing HD-SLRs that empower and inspire filmmakers and video enthusiasts, and the D610 is proof of that. Shoot 1080p HD videos with selectable frame rates of 30p, 25p or 24p and MPEG-4 AVC/H.264 compression. Bend time with 720p HD at 60p, 50p or 30p for ultra-smooth video playback of fast moving subjects, or create slow-motion footage during post processing. Manually adjust ISO, shutter speed and aperture, activate Live View shooting's fulltime AF with face-priority and subject tracking or manually focus.
Experience dedicated inputs for an optional stereo mic and headphones for monitoring sound, still image exporting, uncompressed recording of video via HDMI out to an external recorder, simultaneous live view on external monitors and much more.
Nikon D610 kit incorporates the 28-300mm lens
http://www.bhphotovideo.com/c/product/1008288-REG/nikon_d610_dslr_camera_with.html
The following Nikon D610 kit includes the 24-85mm and 80-300mm lenses http://www.bhphotovideo.com/c/product/1008356-REG/nikon_13306_d_610_digi_slr_w_24_85mm_70_300mm.html
Optional WU-1b wireless mobile adapter with Wi-Fi compatibility, sharing photos is easier than ever. Connect the optional WU-1b Wireless Mobile Adapter and wirelessly transfer photos to a smartphone, tablet or any compatible Wi-Fi enabled device.
The D610's built-in pop-up flash offers up new shooting possibilities that other cameras simply can't match—and not just in low-light situations. Even well lit subjects can benefit from a balanced fill flash for extra depth and dimension. And since the D610's flash integrates with Nikon's i-TTL system, it can act as a Commander and communicate crucial exposure information to two groups of remote flashes across three channels for accurate lighting and exceptional results.
B&H Photo Video is a qualified Nikon Authorized reseller with the most up-to-date Nikon product information, product pricing and individual promotional offers. B&H Photo is currently accepting pre-orders on the Nikon
Connect with B&H Photo on the web. (Facebook, Twitter, Tumblr, Google+, Pinterest, Flickr, YouTube, B&H Insights & InDepth)
About B&H Photo Video
As the world's largest source of photography, video and audio equipment, B&H Photo-Video is known worldwide for their attentive, knowledgeable sales force, and excellent customer service, including fast, reliable shipping. Visitors to the website can access a variety of enlightening articles and educational videos. B&H has been satisfying customers worldwide for close to 40 years. http://www.bhphotovideo.com/