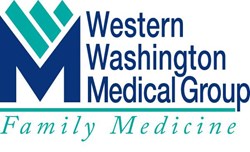 Currently, over 2.7 million people in the United States suffer from glaucoma.
Seattle, WA (PRWEB) January 23, 2014
On Monday, January 20th, Western Washington Medical Group stepped out in supporting glaucoma awareness, releasing an article about the dangers and prevalence of this sad disease. Currently, approximately 2.7 million people in the United States over the age of forty have glaucoma. According to the article, researchers expect this number to increase alarmingly over the next fifteen years--up to 4.2 million.
The article explains that glaucoma is a condition in which pressure within the eye is formed by fluid build up from the aqueous humor. This puts increasing pressure on the optic nerve at the back of the eye. This gradual nerve damage, slowly increases vision impairment until the patient goes blind.
Other conditions can cause increased pressure within the eye as well, according the article, and these are considered a form of glaucoma as well. All of them are chronic, and very serious forms of the disease.
Western Washington Medical Group goes on to explain that a significant portion of the problem with glaucoma is that the disease presents very few symptoms until it has become severe. According to the article, a person can lose over 40% of their vision before they start noticing their vision impairment. Prevention methods are key in reducing the severity and number of glaucoma cases.
"This is why we feel it is important to increase awareness about this disease," the article stated. "The best prevention is to have regular eye exams from a professional optometrist or opthamologist."
These exams are especially for demographic groups that are particularly prone to glaucoma, such as African-Americans and people over the age of 40. Glaucoma that is caught early in its progression may be slowed significantly with diet and lifestyle changes, in conjunction with medications.
About Western Washington Medical Group
Western Washington Medical Group is a multi-specialty medical practice of more than 70 providers. What makes them different from many other multi-specialty clinics is the fact that they are physician-run, meaning their physicians—not corporate managers—make all of the business decisions for the group based on what they feel is best for their patients. As a result, they have earned a reputation for high quality and personalized care with the patient's best interests in mind. Click here to schedule an appointment today.