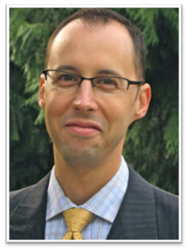 This last step is what really completes the reconstructive process for women.
Seattle, WA (PRWEB) January 22, 2014
Dr. Bryan McIntosh recently released an article informing women and their families on the various methods of breast reconstruction. Now, he has released another article that digs more deeply into the final portion of the breast reconstruction process—nipple reconstruction and tattooing.
"This last step is what really completes the reconstructive process for these women." he says, "and is vital in achieving a full emotional recovery."
Nipple reconstruction and tattooing is a relatively new idea to the breast reconstruction process. Plastic surgeons have noted that women feel incomplete without their aerola and nipple. In an effort to help these women, the nipple reconstructive surgery was introduced. The article outlines the two most common methods of creating a nipple, using a skin graft from another portion of the body, or using the healed breast tissue. According to Dr. McIntosh, the surgery itself is very quick, virtually painless, and very rewarding.
He goes on to explain that once the nipple has been constructed, the patient may see a plastic surgeon that specializes in tattooing, or go to a tattoo parlor in which there is a specially trained tattoo artist to complete the reconstruction process. The article states that when done correctly, with proper technique and design, the breast can become so natural looking that they are sometimes able to fool the eyes of even their physicians.
About Dr. Bryan McIntosh
Dr. Bryan McIntosh, of the Greater Seattle area, is a certified plastic surgeon. He is a respected member of the American Plastic Surgeon Association. He greatly enjoys his work, which he considers fulfilling and energizing. He specializes in reconstructive surgeries for cancer and trauma victims. He resides and practices in Bellevue, WA.
Dr. Bryan McIntosh
12301 NE 10th Place, Suite 100
Bellevue, WA 98005
Phone: (425) 318-7565
http://www.yourseattleplasticsurgery.com/