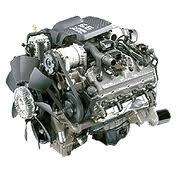 Diesel engine prices can vary online and we're now locking in our discounts to help buyers of engines buy from a trusted resource.
Peoria, Illinois (PRWEB) September 10, 2013
Nissan provides a complete line of performance vehicles that are marketed in the U.S. and other parts of the world. This company is known for producing modern diesel engines and these units are currently sold for reduced prices by http://gotdieselengines.com company. This company is now discounting all of its Nissan diesel engines in stock for buyers to purchase online.
Nissan, Mitsubishi, Honda and Isuzu are some of the foreign auto companies now investing into diesel technologies. The success of companies like Volkswagen have made it easier for more automakers to produce diesel units for vehicles marketed globally.
The Nissan motors that are offered in diesel builds for reduced prices online are purchased direct from import distributors.
"Diesel engine prices can vary online and we're now locking in our discounts to help buyers of engines buy from a trusted resource," a spokesman for the Got Diesel Engines company confirmed.
The discounts that are included for the Nissan engines promoted online are in combination with an offer for a reduced price for other builds in stock. Changes have been made to both the domestic and imported inventory marketed by the GotDieselEngines.com company this year.
Editions from Cummins, Ford and Chevrolet have been included in the available inventory listed and now discounted on the company website for review inside the newly installed database.
"Our database is programmed with the complete line of inventory and pricing, warranty and other information is accessible to buyers 24/7 online," the spokesman added.
This new and easy to use database is now one of the features that are presented to assist all buyers visiting the Got Diesel Engines company online.
Hundreds of research pages have been written and published by this company to educate all buyers of diesel engines. New content is published regularly by this company to create a larger resource for preowned motors online.
About GotDieselEngines.com
The GotDieselEngines.com company sells discounted replacement diesel engines for all vehicle types used in the United States. This company employs a team of engine specialists who acquire used condition motors direct from automotive dealers for consumers to benefit. The GotDieselEngines.com company resources have been updated this year to include easier ways to obtain engine pricing and warranty details on the Internet. Pricing is monitored monthly by this company to introduce better discounts to all engine buyers nationwide. Telephone contact and online systems are available for assistance to customers.