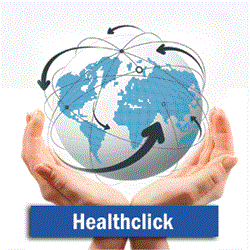 This advanced physical therapy course is designed to take physical therapists to the next level in evaluation and treatment of the foot and ankle.
Franklin, TN (PRWEB) July 31, 2013
North American Seminars delivers a Responsible CME physical therapy continuing education course that combines live course instruction with an online physical therapy continuing education course. The intent of this PT continuing education course is to deliver advanced concepts with the live hands on training and reinforce those concepts through the use of the DVD and online components. This combination of instructional methods, live instruction and PT continuing education courses online/DVD is part of the Responsible CME program.
The State of New Jersey requires that a physical therapist completes 30 hours of continuing education in their renewal period. Credit hour requirements N.J.A.C. 13:39A-9.2 (a) "...each applicant for biennial license renewal as a licensed physical therapist and as a licensed physical therapist assistant shall complete during the preceding biennial period a minimum of 30 credits of continuing education, which shall include four credits of jurisprudence and professional ethics". The North American Seminars course, Master Level Differential Diagnosis, Evaluation and Treatment of the Foot and Ankle contributes 16 hours of pre-approved continuing education to this requirement.
This advanced physical therapy course is designed to take physical therapists to the next level in evaluation and treatment of the foot and ankle. Is it better to run with or without shoes? How do you know when you should utilize a custom foot orthotic versus an over the counter device to treat a lower extremity symptom? What makes certain ankle sprains seem to heal faster than others? How do you know if an orthotic actually made the patient better? If you have had questions about your patients like this in the past, then this is the course for you. This advanced level course is designed for clinicians (PT, MD, ATC, DO, DPM, CPed) who wish to continue to advance their comprehension and functional treatment of foot and ankle disorders. Participants will review static and functional evaluation and screening techniques to guide differential diagnosis and promote thorough treatments with emphasis on forefoot pathologies and more complicated hindfoot disorders. This will include common clinical signs and symptoms of typical presentations, conservative treatments and various surgical techniques for diagnoses ranging from ankle sprains to neuromas. The participant will learn the advantages and disadvantages of custom foot orthotic utilization, as well as how to appropriately prescribe, assess and modify foot orthotics as well as over the counter shoe inserts and shoes. Dynamic functional testing will be used to determine orthotic and shoe effectiveness, thus guide suggested treatment algorithms. This will be performed using the latest literature to guide course participants as well as open forum discussion/labs to maximize didactic learning. Manual therapy labs will focus on only high level techniques such as thrust manipulations of the talocrural, subtalar and midtarsal joints. This course is unique in its offerings of advanced manual therapy, advanced evaluation skills, as well as specific orthotic recommendations and prescriptions in an organized and clinically applicable format.
This PT continuing education course will be instructed by Joshua Bailey PT, DPT, OCS, CSCS, CPe. He completed his MPT and DPT degrees at Shenandoah University. He is a certified strength and conditioning specialist from the NSCA as well as an orthopedic clinical specialist from the APTA. He is the President and Chief Executive officer of Rehabilitation Associates of Central Virginia, a 9 site orthopedic physical therapy center, in Lynchburg, Virginia. He practices full time managing foot and ankle cases and is the director of the foot and ankle program at Rehab Associates. Dr. Bailey works with a wide variety of patients including athletes, officials and referees in the NFL, NBA, WNBA, Major League Baseball, ACC, Big South Conference, and the Big East Conference. Dr. Bailey is an adjunct faculty member with Liberty University, Lynchburg College Doctoral Physical Therapy program, and The Jackson Clinics Orthopedic Residency. He acts as a consultant for foot and ankle injuries for several Division I athletic programs as well. He has lectured in many forums on foot and ankle since 1997 on topics including pre and post surgical management, manual therapy of the foot and ankle, differential diagnosis of foot and ankle disorders, as well as foot orthoses fabrication and modification.
This physical therapy continuing education seminar will be presented in 2013 at the following medical facilities:
October 5-6, 2013 at St. Anthony's Medical Center in St. Louis, MO
November 9-10, 2013 at Vital Rehabilitation in Chicago, IL
November 23, 2013 - November 24, 2013 at Englewood Hospital and Medical Center in Englewood, NJ
This course tuition includes physical therapy continuing education course instruction on DVD. This professional filmed and developed film will reinforce the topics discussed in the live educational program. This film will also offer physical therapy continuing education online credits for an additional fee in the near future. For more information, visit http://www.healthclick.com.