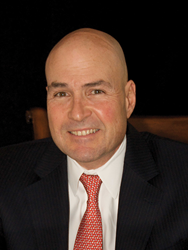 With internet shopping expected to exceed $72 billion this holiday season, it is critical for consumers to be protected while conducting online activities.
Lebanon, NJ (PRWEB) November 25, 2014
With the holiday shopping season ramping up, New Jersey lawmakers are considering amendments to the State's existing laws concerning data breaches to close a perceived loophole. Until the proposed bill becomes law, however, criminal attorney Victor Rotolo urges consumers, particularly online shoppers, to be proactive in guarding against such breaches.
About one year ago Target announced a data breach that compromised the financial information of some 40 million customers and the personal information of about 70 million customers. Since then, there has been little progress in the prevention of such breaches. In the years between 2005 and 2014, there were some 4,695 security breaches affecting about 63 million records, according to the nonprofit Identity Theft Resource Center. Kmart and Neiman Marcus Group Ltd., LLC, were among the many companies to experience data breaches this year alone. This past May, eBay, the online auction site, suffered a breach affecting the records of about 145 million users, and in September Home Depot reported what may be the largest data breach of all.
"When a company falls victim to a data breach, its customers are at risk for identity theft," explained Mr. Rotolo. "Recovering from the resultant harm to an individual's financial reputation can take years."
The personal information acquired in a data breach can be used by or sold to criminals who, in turn, gain access to the consumers' accounts. Although many financial institutions have policies protecting consumers from liability for fraudulently acquired debt over certain amounts, thieves potentially can wipe out accounts with the stolen information.
Recognizing the severity of the impact that a data breach could have on consumers, New Jersey became one of several states back in 2005 to pass a data breach notification law. Under that law, all companies doing business in New Jersey are obligated to notify customers in the most expedient way possible of any breach affecting consumer information.
The New Jersey law stipulates that the information stolen must include a person's first name or initial, last name and one of the following: a Social Security number; an account, debit or credit card number along with the associated password or access code; or a driver's license or state identification card number. State lawmakers are now considering an amendment to that law so that it also would include consumers' online user names, along with email addresses and any security questions/answers used to access online accounts.
"More and more financial activity is being conducted online today, making consumer information more vulnerable. With internet shopping expected to exceed $72 billion this holiday season, it is critical for consumers to be protected while conducting online activities," Mr. Rotolo said.
Because data breaches occur so frequently, there is a fear that consumers will become desensitized to the risk. Mr. Rotolo advises consumers who learn of a breach to take a proactive approach.
"Contact the bank about how to protect accounts. Request a new card from the credit card company," he urges.
Other steps consumers can take to safeguard financial records include:

Be wary of email "deals" – Rather than clicking the link to get the deal, verify the identity of the retailer first. Go directly to the company's website to confirm the offer.
Be aware of risks associated with WiFi hotspots – Public WiFi can be accessed by anybody, including hackers seeking to access personal information of others. It is safer to conduct financial transactions from a home network.
Understand the risks of cellular service – Smartphones and tablets that use cellular technology to access the internet are also vulnerable to hacking and require the same protections as computers.
Mr. Rotolo has more than 30 years' experience litigating both criminal and civil matters under New Jersey law. To learn more about Mr. Rotolo and The Rotolo Law Firm, visit the firm's website at http://www.rotololawfirm.com.