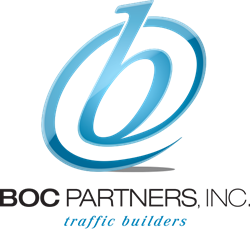 We needed a way to target the absolute upper-echelon of the market.
Westfield, NJ (PRWEB) January 23, 2014
BOC Partners, a New Jersey advertising agency located in Westfield, announces a new database-marketing program targeting ultra-wealthy consumers. The new program was initiated after a growing demand from clients offering luxury goods and services, seeking a select database of only the wealthiest individuals.
According to a recent article by The Star Ledger, New Jersey has a larger percentage of homes worth at least $1 million than every state other than Maryland. With over 240,000 homes at this valuation, 7.5 out of every 100 homes is worth at least $1 million. This is just one of the many filters BOC Partners' new database marketing program offers, making it easy to target this select group of consumers anywhere in the world.
However, this level of wealth is often targetable by other database programs, and is not specific enough for some luxury brands, says Britain O'Connor, President and CEO of BOC Partners: "Too many luxury brands are wasting thousands of dollars by relying on single-source database marketing programs that only focus on household value or income levels. We needed a way to target the absolute upper-echelon of the market."
BOC Partners' new database-marketing program specifically targets the top 3% of wage earners, including investors, philanthropists, first class travelers, as well as plane, yacht and luxury car owners. All of these filters and dozens more are available for use in multi-channel marketing, across direct mail, email and telephone.
BOC Partners' unique access to this database allows businesses to target only the most pre-qualified costumers with the greatest percentage of disposable income.
The database-marketing program is being offered in multiple formats, including direct mail one-time use, multi-use for a campaign of multiple offers or an annual license for long-term marketing efforts.
BOC Partners is located at 1030 South Avenue West in Westfield, New Jersey. To learn more about the agency, call Britain O'Connor at 908-232-2177, Ext. 14, or visit BOCPartners.com.