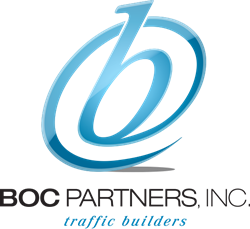 Traditional media is becoming more expensive and obsolete.
Westfield, NJ (PRWEB) January 31, 2014
BOC Partners' 2014 automotive outlook reveals that the automotive sales market is improving, and media buying continues to heavily shift from traditional to digital marketing solutions.
The Good News
On January 14th 2014, the nonprofit organization NJ Car published a bulletin detailing their projections for the upcoming year. Titled U.S. Auto Sales Are Looking Good And Should Continue The Upward Trend in 2014, the bulletin predicts: "U.S. auto sales of about 16.2 million cars and light trucks, including fleet sales in 2014, an increase of 4% from 2013."
The article goes on to further state that "the growth in the automotive retail section is a positive sign for the U.S. economy overall, and shows consumer confidence is improving."
President & CEO of BOC Partners, Britain O'Connor concurs with the position that NJ Car takes that the automotive market is strengthening, citing his observations in the field and his extensive conversations with automotive dealership owners across the tri-state area.
The automotive market is improving. Look for it to strengthen further.
The Bad News
Traditional media takes another blow in a bulletin by NJ Car on January 14th titled Mailing Costs Will Increase Beginning January 26, 2014: "The cost to mail a first class letter in the United States will rise to 49 cents beginning January 26th 2014, which is an increase of three cents."
The bulletin underscores the compounding problems traditional media faces, which will likely accelerate the exodus to digital media. According to O'Connor:
"Direct mail database marketing is a proven technique to prequalify an audience into a highly desirable targeted segment. Now, one of the very popular ways for car dealers to prospect, promote, and generate traffic in the showroom, on the phone or online is getting more expensive. "
Digital database marketing is yielding a much better performance, while costing a fraction of direct mail marketing.
Traditional media is becoming more expensive and obsolete.
Back to the Good News
"Database marketing online has greatly improved over the years," says O'Connor.
This is quite contrary to the Small Business Newswire's January 17, 2014 press release Emailtor.com Reducing Email Marketing Bounce Rates which claims in it's headline that "2014 is kicking off with a bang due to an influx of SPAM and invalid email addresses winding up on email marketing lists."
While this may be true for lower-quality databases, the database-marketing program employed by BOC Partners is of the highest quality and consistency. Our records contain self-reported consumers and businesses that have opted-in their information via online surveys, e-subscriptions and e-registrations, as well as from our extensive network of permission based websites and partners.
Our database brings in an average of ten million pieces of fresh data per month, which is then scrubbed to guarantee quality. Inactive data is tracked and removed. We follow all DMA guidelines and are fully CAN-SPAM compliant.
As a result, the databases used at BOC Partners continue to progress into the future—not regress like the lower-tiered databases mentioned in this article.
The Reality
The filters in our database-marketing program now have the dynamic ability of being able to flow from a general base of people around a given zip code, called "total market coverage," to a hyper-targeted subsection of the population, such as the ultra wealthy.
"The databases that sell you records for a penny per record are spam. Plain and simple," says Britain O'Connor, "But at 10 cents, all-inclusive, you can email and track performance in your website's Google Analytics using UTM codes. If we suppose that it costs one dollar each to send a prospect a piece of direct mail, we can reach the same audience with digital database marketing at 10% of the cost of direct mail, and THAT is where the market is going in 2014."
BOC Partners is located at 1030 South Avenue West in Westfield, New Jersey. To learn more about the agency, call Britain O'Connor at 908-232-2177, Ext. 14, or visit BOCPartners.com.