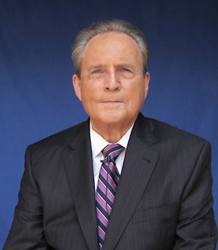 Orlando, FL (PRWEB) August 18, 2016
Attorney N. James Turner recently filed a lawsuit (Case No. 6:16-cv-1368) filed in the United States District Court, Middle District of Florida) against a group of 7-11 franchises on behalf of a client (plaintiff) to recover overtime pay. According to court documents, the plaintiff worked at four different 7-11 locations and put in more than sixty hours per week. However, court documents further state, when the defendants paid her, they allegedly counted her work hours on a per-store basis, meaning that even though she worked over 60 hours, she did not work over 40 hours in one store, so did not receive time-and-a-half pay.
According to court documents, the plaintiff, during the entire term of her employment, regularly worked 60 hours per week at numerous 7-11 convenience stores owned and operated by the defendants. Court documents further state that for purposes of computing the plaintiff's total hours worked each week, the defendants treated its 7-11 convenience stores as separate employers even though the plaintiff's hours exceeded 40 hours in a workweek while working at multiple stores.
Court documents further state that the defendants paying their convenience store clerks from the individual stores regardless of the total amount of hours they worked at all four stores was designed to, and has the effect of, denying its clerks the overtime wages required by the Fair Labor Standards Act (FLSA). Furthermore, according to court documents, the defendants' policy of paying their employees from its individual stores is both unlawful and company-wide, and the defendants willfully, knowingly and/or recklessly violated the provisions of the FLSA. "We are requesting a trial by jury to recover overtime compensation," said attorney for the plaintiff Turner.
About N. James Turner
Attorney N. James Turner has extensive legal experience in both state and federal court at both the the trial and appellate levels. He provides professional services for wage and hour disputes, overtime and minimum wage matters, and other legal services for residents in Orlando, Kissimmee, and throughout the Central Florida area. For more information, please call (888) 877-5103, or visit http://www.OrlandoOvertimepPay.com. The law office is located at 37 N. Orange Avenue, Suite 500, Orlando, FL 32801.
About the NALA™
The NALA offers small and medium-sized businesses effective ways to reach customers through new media. As a single-agency source, the NALA helps businesses flourish in their local community. The NALA's mission is to promote a business' relevant and newsworthy events and achievements, both online and through traditional media. For media inquiries, please call 805.650.6121, ext. 361.