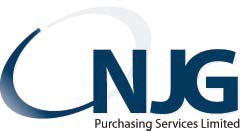 We are naturally very pleased with what we have been able to achieve for our clients over the last ten years.
(PRWEB UK) 5 December 2013
Chorley-based procurement consultancy NJG Purchasing Services Limited will celebrate the company's tenth anniversary on the 1st January 2014. Looking back on a successful decade, the company has been able to generate savings for every client they have worked with, for an average cost reduction of 23% and total savings of over £3.7million. Combined with their reputation for excellence, this puts NJG Purchasing Services Limited in a strong position as they move into their second decade in business.
Owner Neil Grime said: "We are naturally very pleased with what we have been able to achieve for our clients over the last ten years, with some clients able to achieve cost reductions of over 40% based on our recommendations. Going forward, we hope to be able to bring the same kind of savings to new clients, and bring our expertise to the companies who need it most."
While the recent economic downturn has meant more companies are looking to reduce costs, purchasing consultancy services offer excellent value in any circumstances. Following analysis from NJG Purchasing Services Limited, 44% of clients' results have been based on remaining with their current suppliers. This has further demonstrated the objectiveness and impartiality of NJG Purchasing Services Limited and also helps to deliver the savings in a shorter time span. Mr Grime explained, "We tend to find that overhead areas are forgotten or overlooked, whether that's due to a lack of personnel, time or expertise. It is very important to review these areas regularly to ensure that you're still making the best purchasing decisions, and this is where we can really make a difference in identifying problem areas and delivering robust solutions and ongoing support."
Working within both the public and private sectors, NJG Purchasing Services Limited is an independent procurement consultancy offering cost reduction and purchasing solutions to their clients. Owned and operated by Neil Grime, a qualified member of the Chartered Institute of Purchasing and Supply since 1999, NJG Purchasing Services Limited is able to bring over 25 years' experience in procurement to bear, providing sustainable solutions to achieve ongoing savings. In addition, they also manage projects on behalf of national consultancy companies and have built a strong reputation on the high quality of their work.
For more information on NJG Purchasing Services Limited and their consultancy services, visit their website at http://www.njgrimepurchaseservices.co.uk.