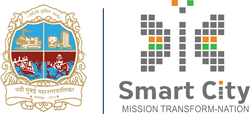 Navi Mumbai (PRWEB UK) 16 December 2015
NMMC has confirmed successful submission of the Smart City Proposal. NMMC would like to thank the Navi Mumbai Citizens for their encouraging feedback & support.
NMMC has expressed confidence in featuring Navi Mumbai as a Smart City in the Smart Cities Challenge, to be announced by the Prime Minister Narendra Modi on January 26, 2016.
NMMC recently had also released its Vision Document for the Smart City Project. The document released online is a culmination of all the efforts taken over the last two months to garner suggestions and support from enthusiastic residents of Navi Mumbai. Over 4 lakh citizens had participated in the Smart City Challenge campaign.
The internet-savvy young civic body has uploaded the vision document on http://www.smartnavimumbai.com and https://mygov.in/ for the citizens.
NMMC has analyzed the suggestions received in drawing the roadmap for the city, by implementing the most desired Smart City projects.
City Engineer Mohan Dagaonkar stressed that the NMMC will comply by the prescribed 24 guidelines for its area development plan under the 'Smart City' project.
NMMC Commissioner Shri Dinesh Waghmare confirmed that based on the online poll results, they have tentatively chosen Koparkhairane for the pilot area to be developed. As per the plan, Navi Mumbai aims to pursue the Retro-fitting model for Smart City Development. Under the Smart Cities Mission guidelines, retro-fitting projects will be implemented throughout Navi Mumbai in phases till 2030 taking into consideration the 24 guidelines.
The PAN-city projects that the NMMC has included in its smart city plan are dedicated bicycle lanes, Wi-Fi connectivity, walkability, closed-circuit television cameras (CCTV's) around the city, Lake Beautification, additional footpaths, waste management, e-toilets and improvisations of drainage systems in the city. Online services like e-governance, e-basta and e-FIR are also included.
The area-specific projects include solar panels at railway station and at other important public places. "Out of the total funds expected, almost 70% will be used for the PAN-city projects. We will also converge Central Government programmes like Swachh Bharat Abhiyaan in this," said NMMC City Engineer Shri Mohan Dagaonkar.
For further information,
Rachana Chowdhary
rachanacv(at)gmail.com
+91 9619776084