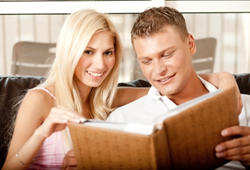 There are different books, seminars and courses that provide options to housing industry investors to use leveraged funds to purchase property although our list includes the most viable strategies
Sacramento, CA (PRWEB) March 04, 2015
Tapping into the profits that exist in the real estate industry without making up front investments is one strategy that some adults explore in the U.S. The JWB company has now posted its no money down real estate investing tips at http://www.jwbrealestatecapital.com/no-money-down-real-estate-investing for people who want to become educating about this method of investing.
The list provides four of the most common routes to purchase a house that will be used as a primary investment. While there are trusted ways to invest without using personal funds, not every investor will be able to implement the strategies that are covered in the tips that are published on the JWB web portal.
"There are different books, seminars and courses that provide options to housing industry investors to use leveraged funds to purchase property although our list includes the most viable strategies," said one JWB Group rep.
The ways to increase positive cash flow through property investing that are described in the new list posted at the JWB website are tailored to beginners who have little to no industry experience. Apart from the no money down investment tips, the turnkey investment route is also discussed as an alternative option.
"No two investors will have the same level of success with any type of investment, but our programs are managed solutions that help create positive returns," said the rep.
A person who is interested in creating a partnership through a joint venture partner could benefit from reviewing the new guide offered at http://www.jwbrealestatecapital.com/what-roi-do-investors-want online. This new information is relevant for 2015 and is expected to guide beginners learning the housing industry.
About JWB Real Estate Capital
The JWB Real Estate Capital company first built is rental network in the year 2006 and has quickly expanded its operations in more markets. The company now provides investment opportunities nationwide to hard-working adults who are seeking more income than what stocks or bonds provide. The JWB Real Estate Capital company has added recently build homes to its available listings for investors to use as rentals in Florida this year.