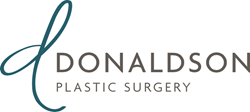 Our team has the knowledge and latest techniques at our fingertips to help our patients look good from every angle, without the need for scarring or incisions." - Dr. Jeffrey Donaldson
Columbus, Ohio (PRWEB) July 14, 2016
Donaldson Plastic Surgery now offers no-scar face-lifting through several non-invasive facial rejuvenation treatments. The center's state-of-the-art procedures include Coolsculpting, Ultherapy, micro-needling and other skin care products and treatments.
Dr. Jeffrey Donaldson, the surgeon at Donaldson Plastic Surgery, is certified by the American Board of Plastic Surgery and a member of the American Society for Aesthetic Plastic Surgery and the American Society of Plastic Surgeons. He is dedicated to bringing effective and safe technologies to his patients, and he is excited about combining these new, non-invasive facial rejuvenation procedures to introduce the no-scar face-lift.
"If you've lost elasticity and muscle tone in your face and neck or the jowls or corners of your mouth, these treatments create subtle yet effective results," said Dr. Donaldson. "Our team has the knowledge and latest techniques at our fingertips to help our patients look good from every angle, without the need for scarring or incisions."
To eliminate fat from beneath the chin and neck, Dr. Donaldson uses Coolsculpting. Approved by the FDA, this non-surgical procedure carefully and safely delivers targeted, controlled cooling to eliminate fat cells beneath the skin. Once frozen, the dead cells are naturally processed and removed from the body.
To tighten the jawline, neckline, décolletage and face, Dr. Donaldson uses Ultherapy. This FDA-approved approach utilizes ultrasound technology to stimulate the deeper soft tissue of the face that is ordinarily accessed through facelift surgery. Ultherapy's ultrasound waves help to alter the tissues of the eyebrows, chin and neck for a smoother and more youthful appearance.
Micro-needling utilizes a unique probe to blend pigmentation, improve texture and restore a more youthful tone. This minimally-invasive procedure uses an ointment that contains hyaluronic acid, which is naturally found in collagen but decreases with age. Tiny needles in the probe help create small channels in the skin that aid absorption of collagen components. Injectables such as Botox, Juvederm, Restylane and Voluma may add the finishing touches to eliminate wrinkles and volumize features that are flat or deflated.
Lastly, Dr. Donaldson formulates a custom skin care regimen for each patient, using a combination of growth factors, antioxidants and hyaluronic acid to hydrate, protect and maintain healthy skin.
For more information on these non-invasive "facelift" techniques, skin rejuvenation or plastic surgery, please see http://www.donaldsonplasticsurgery.com or call (614) 442-7610. Donaldson Plastic Surgery is located at 4661 Sawmill Road. Suite 100 in Columbus, OH 43220.
Donaldson Plastic Surgery offers surgical and non-surgical aesthetic-enhancing procedures for the face, breasts and body. Using the latest technologies and techniques, the center offers liposuction, Botox, facelifting, breast augmentation and laser treatments among other procedures. Many patients elect to have multiple surgical procedures at once for a more comprehensive treatment. Donaldson Plastic Surgery is also known for excellent patient care and results.