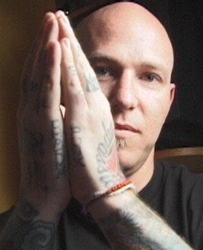 It' not about living for some future date. It's not about living for some future date. It's about moment-to-moment awareness in this present time. That's punk. The Buddha said his path leads aginst the stream. That's punk."
(PRWEB) April 29, 2014
Noah Levine MA is set to appear as a special guest speaker at the Avalon Malibu Treatment Center on June 26, 2014 from 6:30-9pm. The highly sought after author will be on hand to discuss his new book titled, "Refuge Recovery - A Buddhist Path To Recovering From Addiction." The book imparts a Buddhist course and method for treating issues related to addiction.
Avalon Malibu offers a new paradigm in treatment philosophy, by integrating recovery and healing. The 'Avalon Malibu Sanctuary Model' provides adults the opportunity for reflection through introspection, education and mindfulness practice. Avalon Malibu integrates mind, body and spirit into a realistic plan for long-term recovery from problems associated with substance use disorders, psychiatric disorders, and the co-occurring psychological problems that often accompany them. Avalon Malibu is a place where respect, safety, compassion, and hospitality are extended to all who seek health and healing.
Buddhism provides a non-theistic, divine approach, which more often appeals to discerning atheist addicts. "Refuge Recovery" is a course that can work in combination with, or as an alternative to the twelve steps. The Buddhist way of treatment, assists people in developing compassion and insight via meditation, abandonment and sensible actions that include generosity, service, forgiveness and amends.
Noah Levine MA is the founder of the "Against The Stream Buddhist Meditation Society" which has two centers – one in Los Angeles California, and the other in San Francisco. Noah Levine states; "It is my honor to be invited and attend Avalon Malibu Treatment Center June 26. The progressive rehab facility is perfectly aligned to my work of holistic recovery. I look forward to speaking about a number of things related to Buddhism especially about my new book "Refuge Recovery - A Buddhist Path To Recovering From Addiction". I have provided all the methods and benefits of adopting the Buddhist course of treatment for addiction in the book." He further added, "I hope that this book changes a number of lives all over the world."
The "Against the Stream Buddhist Meditation Society" has over twenty affiliated groups in Europe and North America. Mr. Levine provides instruction to meditation groups and offers workshops on a regular basis. He also guides retreats all over the globe. Noah Levine MA has also written books such as Dharma Punx, Against the Stream and Heart of the Revolution among others.
The Avalon Malibu Grand House Event June 26th will take place from 6:30-9 pm. Hors d'oeuvres will be served. RSVP to Beata Lundeen at 310.457. 9111 ext. 102 or email beata(at)avalonmalibu(dot)com.
Learn more by visiting Website: http://www.avalonmalibu.com/