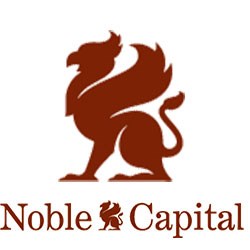 Recently, Noble Capital has been making proactive efforts to increase membership in its Private Lender Network, reaching out to new and existing members who are anxious to earn between 8 and 10% on their money secured by Texas real estate
Austin, Texas (PRWEB) October 27, 2013
Noble Capital, the premiere Private Real Estate Lending platform in Texas, announced that in September 2013, it raised a company record $4.6 million. This record amount of capital will be used exclusively for its lending platform, Streamline Funding, which lends to "fix and flip" real estate investors in the Austin, San Antonio, Houston, and Dallas market.
"Recently, Noble Capital has been making proactive efforts to increase membership in its Private Lender Network, reaching out to new and existing members who are anxious to earn between 8 and 10% on their money secured by Texas real estate," says Edward Hart, Lending Manager for Noble Capital.
Given the record setting results of September 2013, it appears that these efforts have been paying off.
Noble Capital serves as the loan servicer for the privately funded loans which are originated by its subsidiary Streamline Funding, the premier hard money mortgage broker, and originates high quality loans that fit into stringent underwriting guidelines.
These first lien trust deed notes are written for 12-18 months and generate up to a 10% interest return to participating lenders.
"Noble Capital has experienced a steady increase in its lending amounts as well as its portfolio size as we continue to expand into new markets such as Houston and Dallas/FT. Worth," says Grady Collins, Chief Financial Officer for Noble Capital.
For more information about Noble Capital and its Private Lending Network, please visit http://noblecapital.com/private-lender-network/program-details/
About Noble Capital: Noble Capital was formed in 2004 to service & manage lender relationships. The mission of Noble Capital is to be Texas' premiere Private Real Estate Lending Platform, providing quality lending opportunities to members of our Private Lender Network.