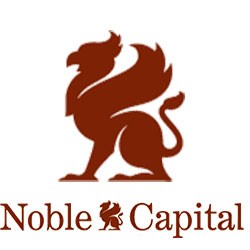 We have worked hard to make smart capital investments over time, investing in infrastructure, employee development, and keeping our debt as low as possible. We are starting to see some of the fruits of our labor in our financial reporting
Austin, Texas (PRWEB) November 27, 2013
For the month ending October 2013, Noble Capital, the premiere private lending network in Texas, finishes with another record breaking month in terms of total revenue, net income and capital raised, Noble Capital reported its monthly revenue increased nearly 16%, monthly net income was up nearly 68% and monthly loan volume jumped up over 34%.
Overall, Noble Capital saw its total loan portfolio jump up nearly 17% as well.
"There are a lot of people moving to Texas, and there is inadequate supply of housing. As such, we are seeing an increase in new housing demand which we are reviewing on a case-by-case basis," says Erika Jines, Loan Production Manager for Streamline Funding, a wholly owned subsidiary of Noble Capital.
According to a report by Forbes magazine in June of 2013, over 170 people are moving to Austin each day
"In addition to the new housing demand, we are also seeing an increase in sophistication level of our Borrower base. Instead of just a single family residence, they are bringing us portfolios of properties. We are happy to see our Borrowers grow their businesses, and we want to make sure they are doing it in healthy ways," says Romney Navarro, VP Lending, Streamline Funding.
Noble Capital serves as the loan servicer for the privately funded loans which are originated by its subsidiary Streamline Funding, the premier hard money mortgage broker, and originates high quality loans that fit into stringent underwriting guidelines.
These first lien trust deed notes are written for 12-18 months and generate up to a 10% interest return to participating lenders.
"We have worked hard to make smart capital investments over time, investing in infrastructure, employee development, and keeping our debt as low as possible. We are starting to see some of the fruits of our labor in our financial reporting". - Chris Ragland, Chief Operating Officer, Noble Capital.
For more information about Noble Capital and its Private Lending Network, please visit http://noblecapital.com/
About Noble Capital:
Noble Capital was formed in 2004 to service & manage lender relationships. The mission of Noble Capital is to be Texas' premiere Private Real Estate Lending Platform, providing quality lending opportunities to members of our Private Lender Network.